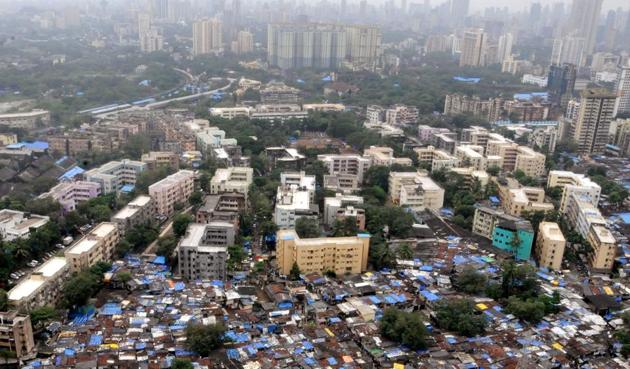 Delay in construction on leased land to cost more in Maharashtra
The state government was earlier charging a minimal fee calculated as per the rules framed in 1957.
PUBLISHED ON DEC 28, 2016 12:38 AM IST
The Maharashtra government has decided to hike the fee to grant extension for builders to complete construction activities on leased plots from a negligible amount between 2% and 10% of the plot's cost. Government officials said their objective is to force lessees to use the land to its potential by completing construction within stipulated time.
The state government was earlier charging a minimal fee calculated as per the rules framed in 1957. The state cabinet on Tuesday decided to levy heavy fee for clearing extension for construction on plots leased out by the government for various activities.
The cabinet has also fixed total five extensions, each for a period of two years that can be given to the lessees. Each time, fees will be charged more than what was taken during the last extension.
For the first time, extension fees for each year will be 2% of the total cost of the plot as per existing ready reckoner rate. For the second time 3%, third time 5%, fourth time 7% and fifth time 10% of the total cost of the plot for each year, confirmed a senior official from state revenue department.
As per its lease policy, the state government allots plots for constructing charitable hospitals, sports complexes, educational institutions and gymkhana etc. and the lessee has to complete construction on the plot within a period of three years.
However, in many cases the deadline was not followed strictly which led the government to come up with this decision, said Manukumar Shrivastava, principal secretary, revenue department.
For implementing the decision, the revenue department will make changes in the Maharashtra Land Revenue (Disposal of government land) Rules 1971. Once changes are done, new rules will come in force and will be applicable to all those lessees who have not completed construction work on the leased plot, the officials said.
However, in case of natural calamity, the government will provide 50% waiver in the extension fee, the officer added.
The state government has been allotting plots broadly on two basis — lease and occupancy class II. Plots allotted on lease can be used only for the activities permitted by the government.
These lands can remain with the lessee for a certain period by paying annual rent.
While plots allotted under occupancy class II gives conditional ownership in which the allottee does not have to pay annual rent. However, restrictions on the use of the land remain the same as for land on lease.
Read
A year on, Maharashtra govt's towering 'housing for all' claim falls flat
Close