Eco-friendly Mumbai institute sets sight on zero-waste campus
Updated on Jul 09, 2018 01:17 PM IST
RD National College in Bandra has implemented various means of recycling the waste generated on campus and will soon ask the civic body to stop sending garbage vans.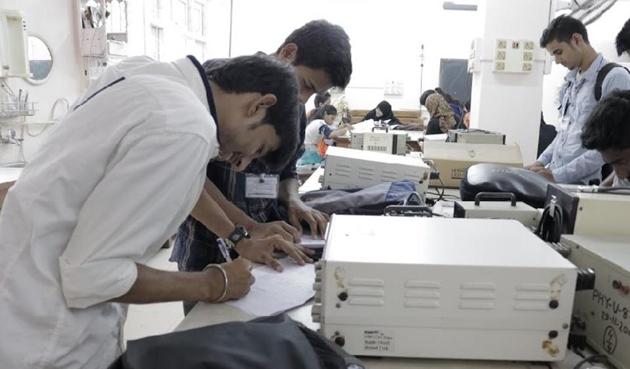 Amid implementation of various eco-friendly rules and regulations, including the recent ban on plastic by the state government, a city college is getting ready to officially become a 'zero-waste' campus. RD National College, Bandra, has already implemented various means of recycling the waste generated on campus. In the coming fortnight, the college is likely to ask the municipal corporation to stop sending clean-up vans to collect garbage from the institute.
"Our dry waste goes directly to a BMC authorised agency for recycling. The wet waste, especially from the canteen, goes into the vermicompost pit. We also use the compost tumbler for cooked waste from the canteen," said principal Dinesh Panjwani.
He added in another two weeks, the college will implement every possible means to ensure that all generated waste is either recycled or turned into compost on the college premises itself.
A host of colleges affiliated to the University of Mumbai (MU) have introduced environment-friendly changes to their campus and these include rain water harvesting, instilling solar panels and setting up compost pits, among others, on their campus.
DG Ruparel College, Matunga, was one of the first educational institutes in Mumbai to harvest rainwater in a residential building on their campus, way back in 2008. Similarly, management of Wellingkar Institute of Management installed a biogas unit two years ago. It uses wet waste generated in the cafeteria to produce clean energy that can fulfil a part of its energy consumption.
"Environment-friendly moves are the only way to save the environment and we need to start these lessons in our classrooms. We then expect our students to go out in the society and encourage more people to think this way," said Sobhana Vasudevan, principal of RA Podar College. The college moves all the waste from its canteen into a compost pit, which is used as manure for garden.
"We have a cleanliness brigade consisting of students who not only survey the college but also conduct campaigns outside college to reach out to neighbouring societies about the importance of solid waste management," she added.
Personalise your news feed. Follow trending topics