Fewer fences to jump for nod to Maharashtra irrigation projects
Published on Nov 08, 2016 11:55 PM IST
State cabinet tweaks policy for clearing projects with escalating cost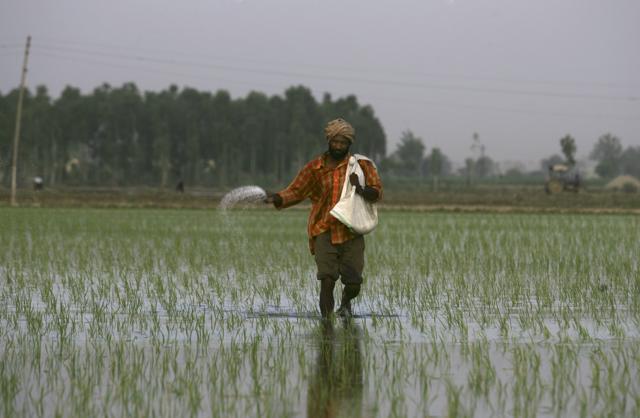 Around 80% of state irrigation projects worth Rs 45,000 crore that are awaiting state government's approval due to cost overrun are likely to be cleared soon. The state cabinet on Tuesday passed proposals suggesting major changes in its policy for clearing projects pending revised administrative approval (RAA).
It gave its consent to not include the increase in cost of land acquisition and rehabilitation of the project-affected families in the project cost while computing cost escalation. It also decided that cost escalation up to 15% of a project's approved cost will not need RAA now.
This means majority of the irrigation projects pending with the government will no more require RAA as all these things are considered major reasons for cost escalation.
Not only this, the RAA will also not be needed in cases where the technical changes have amounted to change in irrigation potential of the dam beyond 10% and increase in water storage potential beyond one per cent, state water resources minister Girish Mahajan said on Tuesday.
Giving RAA has become a contentious issue after irrigation scam worth thousands of crores was unearthed in the erstwhile Congress-NCP government. The Comptroller and Auditor General of India (CAG) in the report it presented to the Maharashtra legislature recently had highlighted irregularities in granting administrative approval and RAA to projects, discrepancies in tender allocation, changes to dam designs, delays in land acquisition and resettlement of the project affected.
"With the decision almost 80% of the 200-odd projects waiting for RAA will now not need it anymore," Mahajan said while adding that this move will help the government take up pending irrigation projects on fast track mode.
The CAG report had also pointed out that 515 projects worth Rs 97,101 crore were taken up by various irrigation development corporations in the state and out of these, 401 had cost overrun amounting to Rs 44,061 crore, a twofold increase in the original cost.
Mahajan said they have asked the government officials not to worry while giving RAA to projects. "Officials are skeptical while clearing RAA as they fear that they may also be held responsible for irregularities. We have assured them not to worry and will not be held guilty for irregularities done in the past as the government has no option but to take the projects forward," he said.