Ford to invest $50 million on centre for integrated mobility in Maharashtra
Chief minister Devendra Fadnavis tweets details after meeting top Ford officials in Washington DC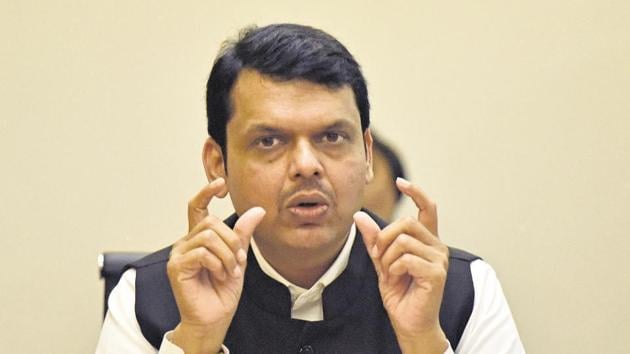 Published on Jun 16, 2018 01:05 AM IST
The US-based Ford Motor Company has decided to make an investment of $50 million (around Rs340 crore) in Maharashtra for setting up a Centre of Excellence for integrated mobility in the state and explore smart urban mobility modes of transport.
Chief minister Devendra Fadnavis, who is in the US as part of the last leg of his 8-day foreign tour, also sought assistance from the World Bank for multimodal transport corridor in the Mumbai Metropolitan Region (MMR) and rural livelihood project for providing sustainable livelihood enhancements in 10,000 villages of the state.
"The @Ford Motor Company submits a 50 million USD investment proposal for setting up "Center of Excellence" for integrated mobility in Maharashtra and to explore Smart Urban Mobility to implement integrated mobility solutions across the state," Fadnavis tweeted after a meeting with Marcy Klevorn, executive vice-president and president, Mobility and Brett Wheatley, vice-president, mobility and growth, Ford Motor Company at Washington DC.
The company has, on November 24 last year, already signed a memorandum of understanding (MoU) with the Mumbai Metropolitan Region Development Authority (MMRDA) for common mobility solution and scoping assessment for a common mobility solution for commuters across multiple modes of transport such as buses, trains, taxis, autos, metro and so on.
In another meeting, Kristalina Georgieva, CEO, World Bank, also assured Fadnavis that the bank would consider the state's demand for assistance to Multimodal Transport Corridor in MMR and Rural Livelihood Project positively.
"Kristalina Georgieva @KGeorgieva, CEO, @WorldBank assured us for positive consideration to both the projects and also assured more support for rural solar grid and drought mitigation. WorldBank also appreciated Maharashtra's model of consent driven land acquisition," Fadnavis said in a series of tweets.
The chief minister was also felicitated with Outstanding Leadership in Development Award by Georgetown University and Centre for Strategic and International Studies (CSIS) at Washington DC. It is a global award given annually to a remarkable leader who could be either head of state or a sub-national entity, said a statement released by the chief minister's office on Friday.
Topics
Close Story