HC relief for Madhur Bhandarkar, Indu Sarkar can release on Friday
Updated on Jul 24, 2017 09:31 PM IST
A Gurgaon-based woman, Priya Singh Paul, who claims to be the biological daughter of the late prime minister Indira Gandhi's son Sanjay, had sought a stay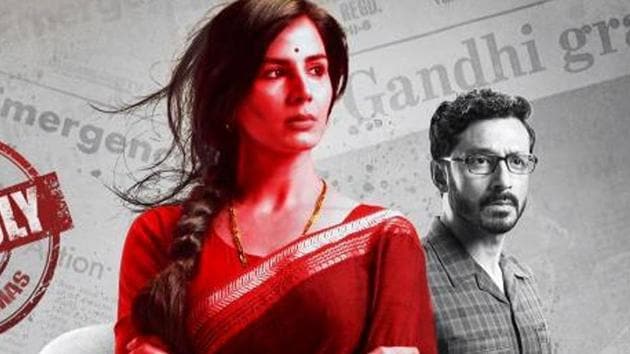 The Bombay high court on Monday refused to stay the release of filmmaker Madhur Bhandarkar's Indu Sarkar, a film based on the Emergency period.
The film is scheduled to release on Friday. A Gurgaon-based woman, Priya Singh Paul, who claims to be the biological daughter of the late prime minister Indira Gandhi's son Sanjay, had sought a stay, claiming the content of the film was defamatory towards her father. Paul, in her plea filed through advocate Tanveer Nizam, demanded that 30% of the film, which Bhandarkar said was derived from facts and real incidents, be identified and deleted.
A bench of justice Anoop V Mohta and Anuja Prabhudessai dismissed the petition on grounds that the Central Board of Film Certification had cleared it. The bench questioned Paul's plea, saying mere oral claims of being Sanjay Gandhi's daughter, were not adequate. "Such claims of relationship, unless adjudicated finally by an appropriate forum, cannot be accepted as valid," the bench said.
Read: Sanjay Gandhi's 'daughter' sends legal notice to Indu Sarkar director Madhur Bhandarkar
The HC said none of the "acknowledged or legal descendants" of the Gandhi family had opposed the release of the film.
Advocate Binod Saraf, lawyer for the film's makers and producers, said despite announcing the release date in May and launching the trailer in June, Paul filed the plea only a week before its release. He said the film-maker had agreed to a disclaimer declaring even though the film was inspired by the Emergency, its characters were fictionalised.
Bhandarkar's lawyer said the film had incorporated the 12 cuts and revisions ordered by the CBFC to get the U/A certificate for its release.
The CBFC counsel submitted the board had no objections to the film's release.
Personalise your news feed. Follow trending topics