How many rats can one smell at Mantralaya?
Rats are profuse breeders but three lakh in a single building in a week when the BMC could find only six lakh in the whole city in two years?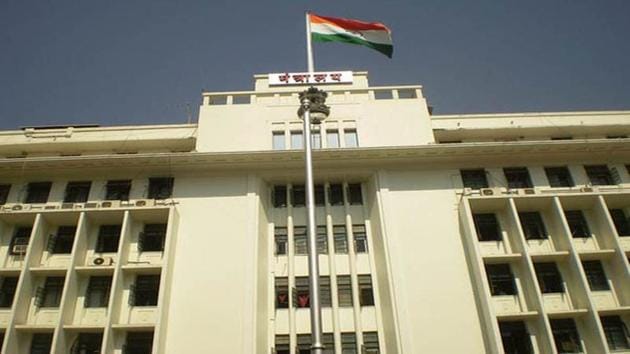 Published on Mar 27, 2018 04:41 PM IST
If it were not so outrageous, it would be quite tickling funny. Rats have always troubled the Maharashtra government, but I didn't quite expect them to find more than three lakh of the rodents within just the six storeys of Mantralaya. No wonder so many files have gone missing – I am sure thoroughly gnawed out by the poor creatures, probably as hungry as those gobbling up some dough within its hallowed corridors!
Seriously though, I recall when RR Patil was Maharashtra's Home minister he told some of us how the rats had got the better of the government's best intentions. Patil had wanted to clean up crime in Bombay and since much of the nefarious activities of the anti-socials took place in the darkest hours of the night, both police and government were thrilled when they managed to get the latest equipment that would pick up undue movements in the middle of the night on the GPRS system.
On the first day of the trial, the system worked very fine – thousands of movements were detected all across the city. Harried cops rushed to the sites of seeming nefarious activities even as they attempted to keep up with the furious pace of the scurrying goons.
"Unfortunately, we discovered that all those movements were that of rats!" said a woebegone Patil. There was no way the system could distinguish between a rat of the four-legged kind and a rat of the two-legged variety, Patil rued. The cops simply had to give up and such expensive equipment went into cold storage, wholesale.
While we laughed at that story, the episode at least indicated sincerity of purpose even if rats had got in the way and put to waste crores of government funds spent in procuring that movement-detecting equipment. I am surprised then that those GPRS systems were not dusted off and re-activated in Mantralaya to catch those three lakh-odd rats. Why did the government have to look for a non-existent company (apparently it shut down in 2002) to exterminate those abominable creatures? Now, I agree with former Revenue minister Eknath Khadse that those rats had to be disposed off somewhere. Where were they dumped and how many trucks or tempos would one need to stack up three lakh dead rats?
If Khadse is right, that's quite a serious issue for even dead rats can cause plagues – I am surprised that they did not afflict the workers in Mantralaya who most certainly would have been outnumbered several times, per rat to human
In my long years as a journalist, I have come across many brazen acts of our revered politicians but now I find my jaws dropping at this ratty story out of Mantralaya. It smacks of an arrogance and propensity to treat citizens as fools. How did they even hope to get away with that kind of tomfoolery? Caught out, there has been an afterthought. Although Khadse clearly claimed documents exist on the killing of three lakh rats, the government said three lakh was the number of poison pills spread across Mantralaya to kill the rats, not the rats per se. Very plausible explanation. But why did they contract a non-existent company to kill the rats? That might take a lot more convincing. The sheer skullduggery of the act quite takes one's breath away.
As a cub reporter I recall one mantri telling me there was little he could do to stop corruption in the department of food and civil supplies as much of the shortchanging on the rations was attributed by officers and shopkeepers down the line to, well, rats. It was a plausible excuse, he said though he knew the rodents could not be eating up the provisions in the proportions claimed by those on the take.
Now, though, this latest encounter with rats in Mantralaya has little element of plausibility and should not be dismissed with mere laughs or shrugs. It is political chicanery and jiggery-pokery of the worst kind that had hoped to outsmart the people, but has only ended up making the government look not just plain silly but downright dishonest.
Rats, along with cockroaches, are said to be the biggest survivors of all times. They are profuse breeders but three lakh in a single building in a week when the BMC could find only six lakh in the whole city in two years? That quite beggars belief.
Close Story