ICSE, ISC results out: Two Mumbai students in toppers' list
Updated on Jun 01, 2017 11:38 AM IST
Mumbai city news: For the third time in a row, two Mumbai students ranked in the all-India merit list.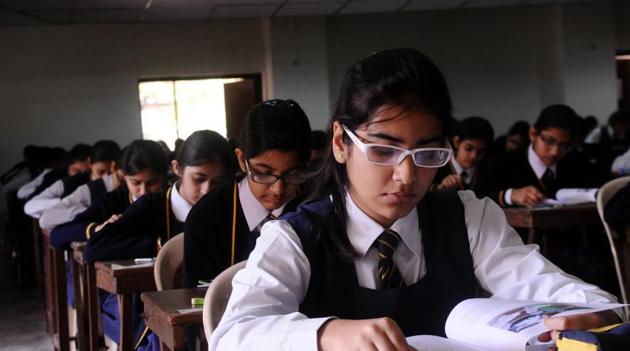 The ICSE (Class 10) and ISC (Class 12) results were declared on Monday, and for the third time in a row, two Mumbai students ranked in the all-India merit list.
Humanities student Rishika Dhariwal, from Jamnabai Narsee School in Vile Parle, stood second in the all-India ISC merit list with a score of 99.25%. She shared the rank with three other students. In the ICSE merit list, Farzan Bharucha from Greenlawns High School in Warden Road came second, with a total of 496 out of 500. His percentage in English and four other subjects is 99.2%. Bharucha scored a perfect 100 in mathematics and technical drawing applications.
The national ICSE topper is Muskan Pathan from Hutchings High School in Pune. She scored 99.4% and bagged a full 100 in computer applications and mathematics.
You can check your results by clicking on the 'Results 2017' link on the Council of Indian School Certificate website-www.cisce.org or through SMS.
READ: Check scores and pass percentage
In Maharashtra, more students passed in both the Class 10 and Class 12 exams compared to last year. Of 17,064 students who wrote the ICSE exams, 99.81% passed and of the 2,318 students who wrote the ISC exams, 98.71% passed.
Students' scores shot up across Mumbai too, with schools registering higher averages than last year.
"Our school average at 88.45 is at an all-time high, the number of students scoring above 90% also increased significantly," said Seema Saini, principal, NL Dalmia School.
Across the state, girls performed better than boys in both exams — 99.90% of Class 10 girls passed, and 99.10% girls passed Class 12 . Boys lagged behind this year, with a 99.73% success rate in ICSE and 98. 26% in ISC.
The results were delayed this year by nearly a month as the Assembly elections in five states pushed exam dates. Until results were declared on Monday, the delay had students stressed as they were worried about missing out on admission to higher education institutes.
"This is the first time the results have been delayed this much. I want to apply to Delhi University and was anxious if I would be make in on time," said Shruti Pawar, an ICSE student from Malad.
"ICSE exams are usually not tough and students were happy with the papers this year," said Sunita George, principal, Bombay Scottish School, Powai. She said all schools worked hard to improve performance. "We constantly give them practice tests, revisions and tips, which go a long way in boosting their performance."
Alice Vaz, principal of Ryan International School, Kharghar said, "The exams were student-friendly this year and we hope our students, especially those with learning disabilities, get good marks so they can get admission in colleges of their choice."
Students will get a digitally signed statement of their marks, while certificates will be issued through a Digi Locker facility. Students can access this using a log in ID and password. Even migration certificates for ISC will be sent there.
Personalise your news feed. Follow trending topics