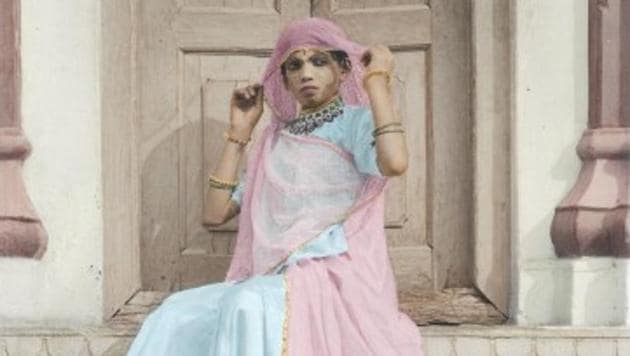 In poll season, we seek wisdom in art
These works explore ideas that occupy important positions in politics and offer perspectives on the current socio-political scenario
Hindustan Times | By Deepanjana Pal
UPDATED ON MAR 23, 2019 11:47 PM IST
With the Lok Sabha elections just a few weeks away, every conversation eventually winds down to one question: Who's going to win? It's as though the polls aren't a democratic process, but the final of the Indian Premier League. Of late, the reminder that there's more to politics than political parties has come from the creative arts, which is a pleasant change from the military zeal of the popular Hindi film industry.
Over at Jhaveri Contemporary, A Myth of Two Souls by French photographer Vasantha Yoganathan is curiously timely, given the pressing concerns of some on the campaign trail. Yoganathan's show isn't as much a recreation of the Ramayana as much as a suite of photographs that show how the epic is mirrored in present-day India. On their own, the photographs show contemporary India without the excess and exotica usually associated with the country. But for Yoganathan, hidden in them are flashes of episodes and characters from the Ramayana. For example, the unremarkable eagle printed on the back of a shirt becomes reminiscent of the mighty Jatayu who attacked Ravana as he flew off to Lanka with Sita.
He sees reflections of the Ramayana in a diverse group of subjects, subtly hinting at the multiplicity that characterises both the epic – which has literally hundreds of retellings – and India.
You can take your most conservative uncle and aunty to see Yoganathan's show without any fear. Sure, they might be perplexed. (Have fun explaining how two men riding a scooter and carrying a mirror could be in the Ramayana.) But they won't feel offended. In a time when toxicity and herd mentality dominate the discourse, it's refreshing to see works that don't spoon-feed you, but push you to think. Which is not to suggest there's anything wrong with being obvious and irreverent. In fact, one of the few heartening aspects of culture in the recent past has been the growth of an alternative and rebellious aesthetic flaunted by artists and entertainers who are unabashed about their liberalism as they bash conservative arguments to bits. Like Aamir Aziz's beautiful "Acche Din Blues", a protest song that replies to war cries with whispers of soft, sad fury. Or the live act Aisi Taisi Democracy, whose brilliant new Aazaadi show includes attacks on all major political parties and covers different kinds of social prejudice (Sanjay Rajoura's dark anecdote connecting domestic abuse and human rights violations in Kashmir is particularly chilling).
Two Indian artists whose exhibitions opened recently in the city also didn't put in much effort at camouflaging their distaste at the contemporary state of affairs. Nityan Unnikrishnan's The Way Out, on display at Chatterjee & Lal, is the more polite one. The show is mostly made up of delicate paintings that look like wraiths on the walls. Critiques of contemporary India are embedded in Unnikrishnan's meticulous detailing: Giant statues, newspapers that have "Post Truth" on the masthead, people sprawled like corpses, the Bandra-Worli sea link rising like an iceberg in mid-sea. The show also marks Unnikrishnan's debut as a sculptor. He's made gorgeous, miniature cities in white ceramic that cluster on wooden bases that look like distressed earth. At one point, you might find yourself wondering whether it's a metaphor for your Mumbai neighbourhood, teetering as it does on the brink of a disaster.
Over at Project 88, Roy's De-Notified Land is an explosion of earnest, black rage. Practically every surface in the gallery is covered with art work, making the space look vaguely like a negative image of a gory murder scene. Roy the activist clearly trumped his artist side because the display of the show is determinedly overwhelming, which is a shame because his art would have made more of an impact if the canvases (and the viewer) were given space to breathe.
It takes time to settle down and see De-notified Land, rather than just feel trapped in its thick, black lines. Once you do, you start seeing the details – like the notebook with Roy's notes and sketches from visits to the bauxite-rich Niyamgiri hills. There are some beautiful sketches that seem fragile and precious, drawn as they are in thin, blue, vein-like lines. Roy's art is bluntly political even though it doesn't mention a single political party's name. It doesn't really matter which party is in power – at the grass roots, there is only suffering and destruction.
These works of art are not propaganda, but they do explore ideas that occupy important positions in politics and offer perspectives on the current socio-political scenario. Historians say that existing records suggest the more chaos and turmoil there is in a society, the richer its art tends to be. While this doesn't explain the making of films like "Kesari", the real art that is being created does hold out hope.
Close