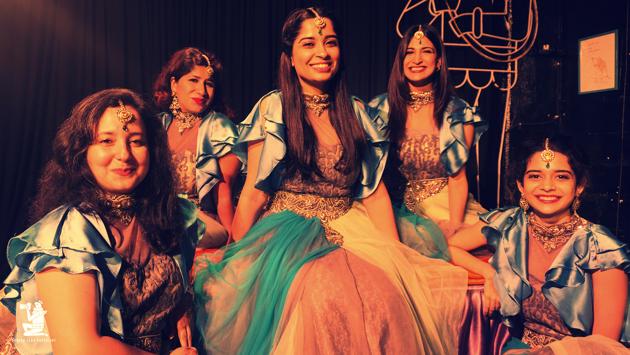 In this play, gatecrash a Delhi wedding where no one likes the bride
Dekh Behen is a light-hearted take on themes of friendship, self-esteem and consent.
UPDATED ON MAY 05, 2018 09:36 AM IST
Here's a premise set up perfectly for a catfight. Five bridesmaids drink, gossip, complain and catch up before they're set to perform an item number at a Delhi wedding of a woman they hate. Dekh Behen by Akvarious Productions, is written by Dilshad Edibam and Tahira Nath, who join an all-female cast with four others and touch on emotions you'll find familiar.
"The play is a result of the many trips Tahira and I went on together and deals with the kind of things that usually happen on girls' nights," says Edibam. "We delved into the countless conversations we've had and it's been fun digging into our darkest and deepest secrets as the play took shape."
It could well have turned out into a cliché-ridden dig at men. But Edibam says it's "about what it is like to be a woman in the 21st century, amid societal standards, self-love and consent."
Adrika Shetty, the play's 29-year-old assistant director spent a couple of years in Delhi and says the scenes are typical of Delhi's wedding season but will resonate with women across India. "Women are expected to behave well, stay poised and talk softly—the play shows that they can have a brash side too and above all, it's the most humorous play I've seen in a while."
Close