'Irregular heartbeat could be a sign of heart ailments'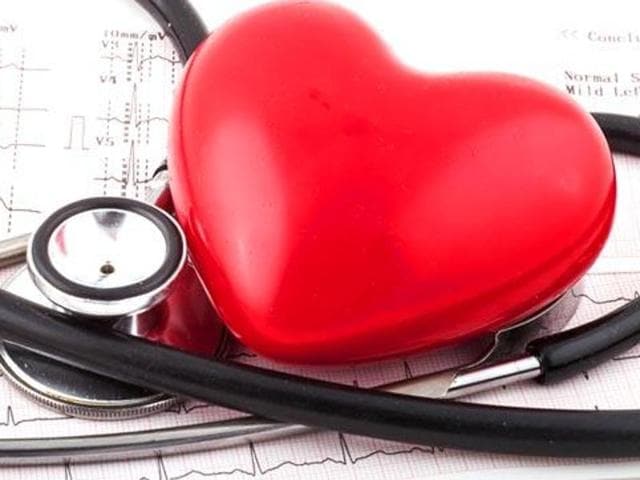 Published on Sep 29, 2016 12:45 AM IST
Hindustan Times |
Sadaguru Pandit
Considering the growing number of heart patients in India, the researchers and cardiovascular specialists, have stressed on immediate lifestyle changes for people for a healthier heart.
In the first worldwide study to find out the morbidity and mortality of atrial fibrillation (AF), one of the most common heart ailments, researchers observed 15,361 patients across 47 countries, including 2,536 Indians and found that 11% died within a year of being diagnosed with AF. AF is quivering or irregular heartbeat (arrhythmia) that causes poor blood flow which can lead to blood clots, stroke, heart failure and other heart-related complications.
Multiple reports have established that while AF affected over 1% of the world population, among those above 80 years, the percentage grows up to about 14%. AF is a major cause of morbidity and mortality worldwide, but only scant data is available for long-term outcomes in individuals outside North America or Europe, especially in primary care settings, said researchers.
The study, 'Occurrence of death and stroke in patients in 47 countries 1 year after presenting with AF,' was recently published in Lancet Medical Journal. The 19 researchers, which include doctors from India, studied patients who had been brought to a hospital emergency department with AF as a primary or secondary diagnosis between December 24, 2007 and October 21, 2011.
Discussing the results of the study and its impact, Dr Alben Sigamani, group head, clinical research, Narayana Health Limited, and one of the researchers, said that the results of the study have paved the way for clinicians to establish a line of treatment that can reduce the mortality in patients suffering from AF.
"There is a high prevalence of heart anomalies in India, which often go undiagnosed. AF doesn't have symptoms and the hospital admissions often assign the reason to various other complications. Moreover, the issue is also with patients who consider AF as a common heart-related discomfort and don't turn up at the hospital," said Sigamani, adding that the major cause of mortality in patients is heart failure and stroke, which account for 30% and 8% of deaths, respectively.
Dr Zainulabedin Ismail Hamdulay, director of cardiothoracic and vascular surgery at Global Hospital, Parel, which is setting up a specialised centre for heart failure patients, said that the major problem lies in delayed diagnosis of AF. "A majority of patients suffering from AF don't take it seriously and attribute it to palpitations or breathlessness. The same happens with physicians not being able to read the symptoms and start treating the patients for stress management and breathlessness, which adds to the morbidity and mortality of the ailment," said Hamdulay.
He stressed on early ECG tests for patients suffering from irregular heartbeat, and advised that physicians should refer the patients to a cardiologist who can read the anomalies in the ECG report to pick up AF early.
Discussing the ill effects of AF, Dr AB Mehta, director cardiology unit at Jaslok Hospital and Research Centre, New Marine Lines, said the common elderly heart anomaly has the potential to result in blood clots inside the heart, which, if not treated early, can result in massive strokes, heart failures or heart attacks.
"The most important line of treatment for AF is blood thinners, but doctors are extremely cautious while opting for them as they can cause internal bleedings. However, most physicians are unaware of the scoring system that allows us to opt for blood thinners after scoring the patients on the basis of blood pressure, age and severity of AF," said Mehta.
Dr Ameya Udayvar, consultant cardiologist and cardiac electrophysiologist at PD Hinduja Hospital, Mahim, said that lifestyle management is the most effective cure to prevent AF, than to find a more suitable cure. "AF is more of a lifestyle disorder that involves hypertension, diabetes, stress and high blood pressure. Though it's most common, people have to control obesity, tobacco consumption, irregular food habits and maintain a healthy diet to prevent themselves from developing a weaker heart," said Udayvar.
Close Story