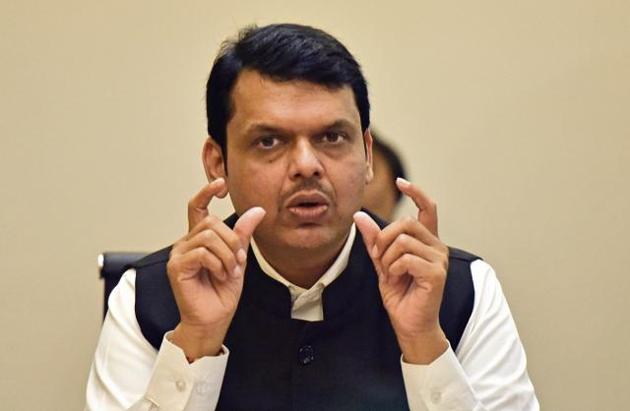 Let's not talk about the walk
Sharad Pawar's daughter is of an age with Fadnavis and she has been picking on him constantly for the past few months.
UPDATED ON MAY 02, 2017 10:37 PM IST
Chief minister Devendra Fadnavis recently complained to a leader of the Nationalist Congress Party about his party MP Supriya Sule. Sharad Pawar's daughter is of an age with Fadnavis and she has been picking on him constantly for the past few months. Supriya leaves the older leaders alone and does not say much about the lesser beings in government. But her criticisms of Fadnavis have been getting very personal – the way he talks, walks, his style, his personal conduct, etc.
Last week she even called him, in teenage fashion, a "copy cat'' – he has nothing original to write home about, so he apes many other people including Narendra Modi, she said. Fadnavis has started a television show called `Mee Mukhya Mantri Boltoy'' and Supriya said he was aping Modi's radio show `Mann ki Baat'. But the show is also akin to the column Congress chief minister Vilasrao Deshmukh used to run in some newspapers during his first term in government in the early 2000s to keep in touch with the people. Supriya had not entered public life then but there are enough leaders in the NCP who would be able to recall that – I tend to believe Supriya would have been primed by these leaders to label Fadnavis a copy cat.
The NCP is building up Supriya Sule as the second line of leaders in the state and after a slow start she is beginning to impress. She needs must find relevant issues to woo the people to her side. Although the way he talks or dresses are strictly irrelevant issues and does no credit to Supriya, of late Fadnavis has been handing issues on a platter to the opposition parties. Farmers in the state are under tremendous pressure, not just from the vagaries of the weather but also from manmade – or rather government-made - issues. The number of suicides among farmers is rising, they are not getting minimum support prices, their crops and vegetables are being sold down the drain, demonetisaton continues to affect the balance of their payments and they are dying of starvation. Yet Fadnavis gave priority to a conference on obesity last month and assured the people that his government will do every thing possible to reduce obesity among the citizens.
It was but natural that his detractors should pounce on him for that official tweet from his CMO handle and wonder when he would prioritise the hunger of starving farmers. Then, again, there has been a bumper crop of tuar daal this year and the Maharashtra government procured huge quantities of it from farmers. Fadnavis again patted his own back to tell the people that never before had such a price (Rs 4,000 per quintal) been offered to farmers. There was instant rebuttal – past governments have procured tur daal for as much as Rs 6,000 per quintal, opposition parties pointed out, handing more ammunition to detractors like Supriya Sule.
Then there is the Samruddhi Expressway project meant to connect Nagpur, his home town, to Bombay. The route must necessarily pass through much fertile land in various talukas of Nashik and this is an issue that the NCP, and Supriya, have got their teeth firmly into. With NCP support, farmers in the region have become intransigent and with just a little over two years to go to the term of this government, it is unlikely that the expressway will be completed on schedule.
Hemmed in from all sides by the opposition, Fadnavis, though, is also facing severe criticism from within. A close acolyte recently told me, "He must first find some time away from the beautiful people of the city. He is mostly rubbing shoulders with celebrities. Only when he stops giving them so much time and importance, will he be able to see what is going wrong with his government.''
According to this acolyte, who counts himself as a close friend, the government of Maharashtra is on auto-pilot with no firm hand on the reins. ``Fadnavis is basically a happy-go-lucky kind of personality and he brings those traits to his style of governance. But such ease in governance does not deliver results. You have to keep the bureaucrats on a tight leash and you have to be on top of every situation which is not really happening in the government.''
Perhaps he is right. But that is still no reason why Fadnavis' personal style and idiosyncrasies should be targeted by political rivals. Supriya Sule, surely, can do better.
Close