Madhur Bhandarkar-Preeti Jain case: Five things we know so far
Updated on Apr 28, 2017 04:45 PM IST
Preeti Jain had filed a rape case against film-maker Madhur Bhandarkar in 2004. A year later she plotted the killing, said prosecution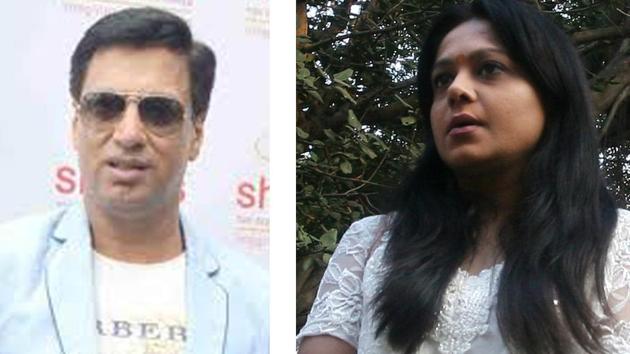 Mumbai The city civil and sessions court on Friday sentenced model Preeti Jain to three years in jail and fined her Rs10,000 for plotting to murder film-maker Madhur Bhandarkar, against whom she had earlier registered a rape case.
Here are the five things we know about the case:
Jail, but out on bail: While two of Jain's associates – Naresh Pardeshi and Shivram Das – have been sentenced to three years jail on charges of conspiracy, aiding and abetting crime, two others from Uttar Pradesh were acquitted for lack of evidence. Jain, Pardeshi and Das have been granted bail on cash surety of Rs15,000. They have been given four weeks to file an appeal in the Bombay high court.
No cash back, here: The prosecution claimed Jain approached Pardeshi to eliminate Bhandarkar in 2005, almost a year after she filed a rape case against the filmmaker. She allegedly paid Rs75,000 for the job. However, as the task was not completed, she asked for her money back. The issue reached Gawli, who then sent his men to alert the police.
Ending on a sour note: The prosecution claimed Jain-Bhandarkar spat began in 2004, when Jain filed a complaint with the Versova police station alleging the film-maker raped her repeatedly by promising marriage. It said as Bhandarkar got anticipatory bail in the case, Jain plotted to eliminate him.
The D connection: The Mumbai police initially dragged gangster Arun Gawli in the case. However, he was let off as there was no evidence against him. Jain allegedly paid Rs75,000 to Pardeshi. Pardeshi's aide Das arranged for a man from UP to execute the killing.
Moving on: After the court verdict: Bhandarkar tweeted: "Somethings are better left unsaid! Somethings are better left as they are. Life moves on, so have I."