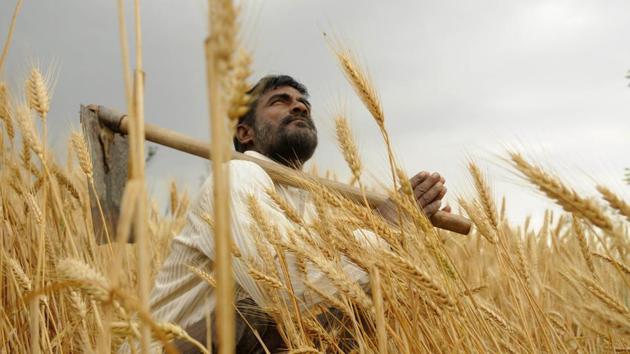 Maharashtra chief minister raps officials over 'apathy' towards water conservation projects
In kharif review meeting, Devendra Fadnavis also pulls up IMD for its wrong forecasts
PUBLISHED ON MAY 05, 2018 11:55 PM IST
Chief minister Devendra Fadnavis on Saturday rapped officials of the districts administrations for their "apathetic" approach towards water conservation projects and the India Meteorological Department (IMD) for its faulty forecast of the monsoon, saying it was placing a hurdle in the government's combat with natural forces. Fadnavis has directed the officials on the field to pull up their socks and prepare for the monsoon.
He also took a dig at the nationalised and commercial banks for their "indifferent" approach towards giving loans to the farmers.
Fadnavis made the remarks during the kharif review meeting, which lasted for more than four hours at Rangasharda Auditorium, Bandra. According to sources, Fadnavis said he had received complaints about poor response by the government machinery to the water conservation initiatives undertaken by people at various places. Citing an example of delay in releasing the funds for diesel for the equipment required for water conservation works undertaken by villagers during the 'Water Cup Competition' (in which villages compete to get aid for their water conservation project) in parts of the state, Fadnavis said the delay was unwarranted. During the presentation by IMD, the chief minister reportedly expressed unhappiness over IMD's inaccurate forecast. He said accurate forecasts by the weatherman in countries such as Australia and New Zealand prove to be great solace for the farmers and IMD needs to improve its machinery.
"Timely advisory issued during the recent hailstorms and unseasonal monsoon proved to be helpful to the farmers. We need to have similar accurate advisory for the farmers in the ensuing monsoon. It would help the farmers averting the resowing due to the dry spells. The administration should rope in students from the agricultural universities to reach out to the farmers with advisories, disseminating information about the crops and forecast and measures to the taken to avoid the pest attack on cotton witnessed last year," Fadnavis said.
The chief minister said nationalised and commercial banks are always casual in their approach while extending crop loans to farmers. He said the banks as well as the district administration should ensure that farmers get crop loans without any hassle in the next one and a half months as it is a crucial component in their preparations for the kharif season.
Detailed presentations were made by officials from various departments and the agricultural universities during the meeting, which was attended by members of regional offices across the state. Fadnavis said the government would monitor their performance over the year by comparing implementation with the road map projected by them in the presentations.
Close