Maharashtra government pushes for revamp of Mumbai's Kamathipura area
Appoint a builder for redevelopment work, else the project will be handed over to MHADA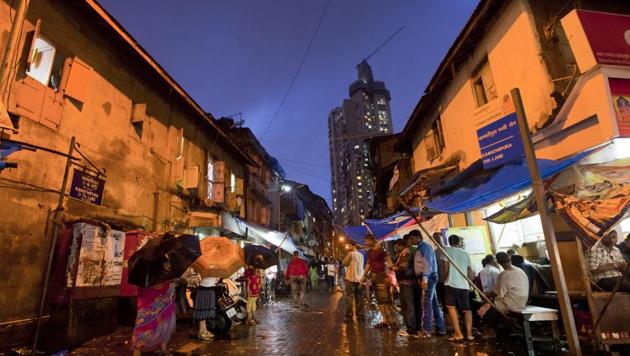 Updated on Jan 06, 2018 02:25 PM IST
The state government has asked the residents and landlords of Kamathipura to appoint a builder for redevelopment of the area, else the task will be assigned to the Maharashtra Housing and Area Development Authority (MHADA).
The majority of buildings in Kamathipura, Mumbai's infamous red light area covering a staggering 39 acres, are over 100 years old. Adding to that, the 700 buildings and chawls with approximately 5,000 tenants are in extremely bad shape which puts the residents at risk.
According to Ravindra Waikar, the state minister for housing, there is no alternative to the revamp.
"The buildings are very old and almost crumbling. There is no way we can allow people to die,' said Waikar. "Hence, we are giving the residents and landlords the first right to appoint a builder and if they don't, we will appoint MHADA and start the process ourselves," he added.
He said the redevelopment model of the Bombay Development Directorate (BDD) chawls would be adopted, where MHADA would be the nodal agency and appoint contractors to execute the project.
Most of the residents in Kamathipura live in houses measuring an area of 50-180 sqft. The area, which used to be swarming with sex workers for decades, has seen a significant decline in recent years, with barely 25 buildings housing around 500 sex workers.
However, local Congress legislator Amin Patel said that the state should take the people into confidence, instead of pushing MHADA into the picture. "MHADA will not be able to handle a project of such massive scale. This will only delay the revamp work, and residents will continue to languish in their old buildings," warned Patel.
The Kamathipura Landlord Association (KLA) had, two years ago, assigned renowned project management consultant Sailesh Mahimtura to prepare a feasibility report on the revamp.
According to Sachin Karpe, treasurer, KLA, they have been trying their best to get the builder to execute the project.
"The builders are reluctant to start redevelopment work, owing to the slowdown in the realty sector," said Karpe.
However Suresh Kale, who heads the Sai Krupa Welfare Association, one of the leading resident associations in the area, said residents are desperate to shift to new premises.
"We are tired of waiting for years in such dangerous structures. We just want redevelopment, irrespective of who does it," said Kale.
Close Story