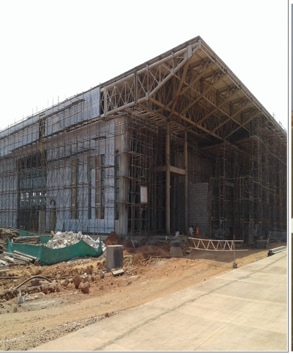 Maharashtra will get its 14th airport at Sindhudurg
Construction likely to be complete in June and airport to become operational before Ganeshotsav in September
UPDATED ON MAY 02, 2018 10:54 AM IST
Nine years after an agreement was signed between Maharashtra Industrial Development Corporation (MIDC) and IRB Sindhudurg Airport Pvt Ltd, a new airport at Sindhudurg will become operational in September. The announcement was made by ministry of civil aviation (MoCA).
Built at a cost of ₹520 crore, the new airport at Chipi-parule, near Malwan, will cater to fliers under Ude Desh Ka Aam Nagarik (UDAN) scheme promoted by the Centre.
MoCA said construction is likely to be completed in June and the airport will become operational before the commencement of 11-day Ganeshotsav in September. The ministry said the airport in Sindhudurg was needed to provide better connectivity to Konkan region, western Maharashtra, Goa, and North Karnataka.
Built by IRB Sindhudurg Airport Pvt Ltd for MIDC, the airport will have a 2,500-metre long runway. Though it will function as a domestic airport, it will have facilities to handle international charter flights as well.
"Agreement for building the airport was signed in 2009. While MoCA has given an in-principle approval, Ministry of Environment and Forest (MoEF) has issued environmental clearance," reads the statement issued by MoCA.
The ministry said while taxiway, apron and construction of isolation bay have been completed, work of airfield ground lighting is underway.
"Construction of passenger terminal building, ATC tower and technical building is in progress. Also, ongoing construction of ancillary buildings will be completed on time," the statement reads .
An Airports Authority of India (AAI) official said the airport is yet to be licenced. "Though it will be operating under UDAN scheme, it won't get official recognition until constructed fully," official said.
In the pipeline
Although infrastructure at Solapur airport has been completed, it is yet to become operational. AAI had found a chimney to be an obstruction in flight path.
Close