MNS objects after brand name is prefixed to Mumbai's Ghatkopar Metro station
The Maharashtra Navnirman Sena has started a signature campaign and says it has already gathered 6,000 signatures.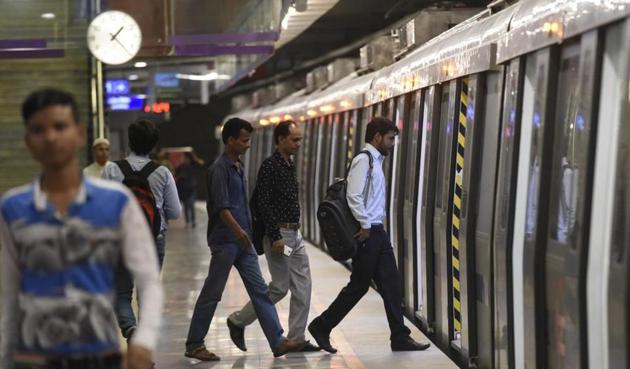 Published on Oct 27, 2017 12:23 PM IST
The Maharashtra Navnirman Sena (MNS) on Thursday started a signature campaign against renaming Ghatkopar Metro station 'Vivo Ghatkopar'.
The campaign will go on for three days, after which, on Saturday, the party will submit a letter to the authorities demanding that the station's name be retained as Ghatkopar.
Shakil Shaikh, MNS' shakha adhyaksh from ward number 124 in Ghatkopar, said: "What is the meaning of the word Vivo and how can they change it all of a sudden? If tomorrow, we want it to be called MNS Ghatkopar, will they allow that?"
Shaikh said the MNS has got close to 6,000 signatures on the first day of the campaign itself.
A prefix of the brand name was added to the station earlier this month. A spokesperson from Mumbai Metro One Pvt. Ltd. said: "This does not amount to a change of name. It's merely a branding exercise, where a brand name will be associated with the Metro station as a temporary prefix or suffix."
Earlier this year, the Mumbai Metropolitan Regional Development Authority (MMRDA) had also opposed the plan to allow brand prefixes against station names, saying it was akin to changing the name. However, it backed off after the Centre clarified that adding a prefix or suffix to station names is a common global practice.
Close Story