MP CM used Gandhian means despite BJP president calling Mahatma a 'chatur baniya': Sena
Press Trust of India |
, Mumbai
Press Trust of India
Jul 18, 2017 10:16 AM IST
Mumbai city news: Chouhan neither played dirty politics, nor termed the farmers' stir that of anti-social elements, reads the party's editorial
Applauding Shivraj Singh Chouhan for going on a hunger strike, the Shiv Sena said the Madhya Pradesh chief minister used Gandhian means to quell the farmers' movement even as his party president described Mahatma Gandhi as a "chatur baniya".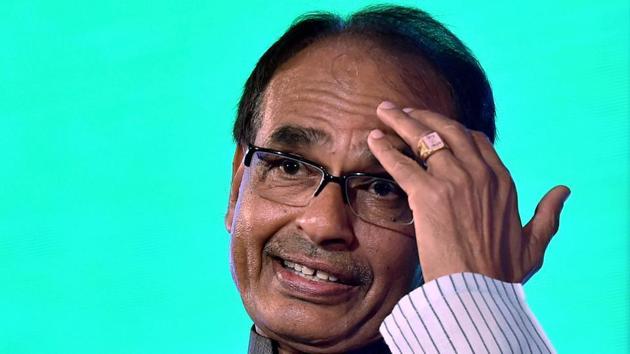 A chief minister's role is to govern, said the Bharatiya Janata Party's (BJP) bickering ally. Mahatma Gandhi went on a hunger strike to fight against injustice towards the Indians. Today, however, neither the British nor the Congress are ruling the country, read an editorial in party mouthpiece Saamana.
Chouhan started his fast on Friday, to "restore peace" after five farmers demanding loan waivers were killed in police firing. He ended it the next day, announcing a slew of schemes for farmers. He also issued a stern warning to those engaging in "incendiary activities".
A day before Chouhan's fast, BJP chief Amit Shah called Gandhi a "chatur baniya", a reference to the mercantile caste into which he was born.
"While BJP president Amit Shah was commenting on Mahatma Gandhi, his senior party leader was using Gandhian means to solve the problems of his state. This is a victory for Gandhian thoughts," read the editorial.
The party said Chouhan's fast displayed his sensitivity towards the farmers, whereas Maharashtra politicians tried to create a rift between cultivators.
"Chouhan neither played dirty politics, nor termed the farmers' stir that of anti-social elements," said the party.
Farmers in the BJP-ruled states of Maharashtra and Madhya Pradesh went on strike on June 1, demanding loan waivers and fair prices for their produce.
After a few days, a section of Maharashtra farmers called off their strike after talks with chief minister Devendra Fadnavis. However, another section of farmers said the strike was still on. The government then announced a complete loan waiver for farmers, after which the remaining farmers called off their strike.