Mumbai now one step closer to getting parking authority
Civic body forms panel of urban planners to map spaces, study traffic density across 24 wards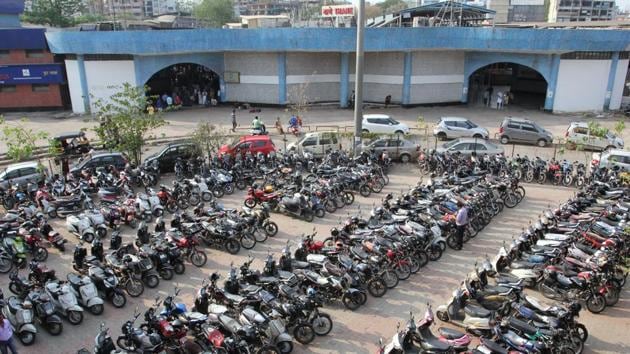 Updated on Dec 09, 2018 11:29 PM IST
Hindustan Times |
, Mumbai
Eeshanpriya M S
Moving a step closer to forming India's first city-level exclusive body to oversee parking, Brihanmumbai Municipal Corporation (BMC) has formed a panel of urban planners to map parking lots in all 24 wards across the city.
The planners have been attached to the various ward officers and will work closely with them over the next month to create a database of on-street and off-street public parking lots at the ward level.
After all the parking lots are mapped, the planners will survey traffic density in the areas around them.
"The mapping process and traffic density survey in the areas around the parking lots are likely to be completed within a month," said municipal commissioner Ajoy Mehta. "Presently, all urban planners are working in the wards. Once the information is gathered from the 24 wards it will be put together."
The traffic density survey will reveal locations which lack adequate parking space. Based on the survey, BMC will look at creating more parking lots where necessary.
The Development Control and Promotions Regulations (DCPR) 2034, has made a provision of setting up a parking authority to exclusively manage parking space in Mumbai. A separate budgetary provision has also been made in the budget of 2018-19 for the same.
Presently, there are 88 on-street parking lots in Mumbai and 20 multi-storey public parking lots (PPLS), with a total capacity to park around 19,000 two-wheeler vehicles, light motor vehicles, and heavy motor vehicles. In addition to this, BMC has 29 amenity parking lots in the city at present that are undergoing the tendering process to become functional.
Another 82 sanctioned PPLs in Mumbai are currently under construction.
However, the civic body's Comprehensive Mobility Plan estimated that the city will need 2.84 lakh parking spaces by 2019. This will mean the BMC will be required to increase the number of parking lots exponentially to cater to the growing demand.
Close Story