Mumbai's buses may go off roads this week, workers threaten strike
Mumbai city news: This could spell chaos on Mumbai's roads, as thousands of commuters depend on the buses to get to work every day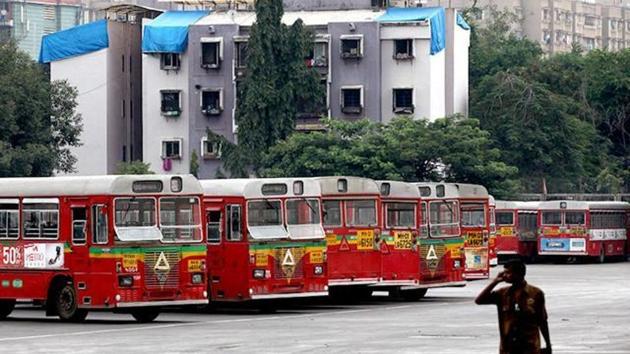 Updated on Jun 21, 2017 01:07 AM IST
The BEST Workers Union has threatened strike from Friday, to protest against salaries not being paid to workers.
The union, one of the largest of BEST workers, said they were upset with the Brihanmumbai Electric Supply and Transport (BEST) decision to disburse only 50% of the salary to its staff.
"No BEST employee will report to work from June 22 midnight if the salaries are not paid by that day,"said Shashank Rao, the union leader.
This could spell chaos on Mumbai's roads, as thousands of commuters depend on the buses to get to work every day.
Going through its worst-ever financial crisis , BEST, which runs both the city bus service and distributes electricity, has been unable to pay salaries of employees on time for the past few months. This month too, their salary was delayed. An Industrial court had directed BEST to pay employees before June 20, 2017.
Rao said despite the court's directive, the BEST administration is paying only 50% of the salary. "Our workers' salary is already delayed and now, BEST is paying only half of it. How will we run our homes or pay school and college fees for our children?,"asked Rao.
The undertaking has more than 40,000 employees, responsible for running 3,600 buses, besides supplying power to 10 lakh consumers.
The BEST administration, however, has not spoken about the issue. The newly appointed general manager is on a training tour to America since June 2. Anil Kokil, chairman of the BEST panel, called for a meeting with BMC commissioner Ajoy Mehta on Monday, but the outcome is not known yet.
Close Story
Personalise your news feed. Follow trending topics