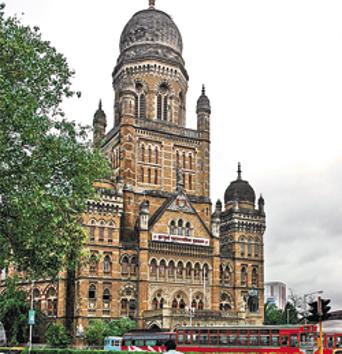 Mumbai's DP 2034: Deadline pushed by 3 months
This is the second extension sought by the committee consisting of three corporators and three state-appointed experts
UPDATED ON DEC 24, 2016 01:35 AM IST
The deadline to pass the city's Development Plan (DP) 2014-34 has been extended by another three months. The planning committee, which is preparing a report on citizen objections, will now submit its report by March 7 and the civic body will have to pass it by March 20. A proposal to this effect was passed by the civic body late on Thursday.
This is the second extension sought by the committee consisting of three corporators and three state-appointed experts. The original deadline was November 26, 2016, which was postponed to January 15, 2017, by the civic corporation earlier. The DP is the blueprint for the city's infrastructural development for the next two decades.
Constant delays to the plan have caused a lot of distress, confusion and anxiety in the real-estate sector, which is juggling between two plans, the DP 1991 and DP 2014. A revised plan was ordered by chief minister Devendra Fadnavis as the plan was riddled with errors. With projects getting delayed and some not starting, the corporation is likely to suffer losses owing to a drop in development charges.
Sena corporators said an extension was sought owing to the impending code of conduct from the first week of January.
Yashodhar Phanse, Sena corporator and member of the committee, said, "The plan cannot be passed once the code of conduct sets in."
A code of conduct is a set of rules for elected representatives before the elections. The Mumbai civic elections are set to be held in February 2017, post which the new corporation has to be formed on March 8, 2017.
However, officials from the DP department said the workload is extensive. "The planning committee is still working on the report. It would be difficult to do justice to the hearings with such tight deadlines," said a DP official, who did not wish to be named.
After postponing the formation of the committee for more than three months, the hearings for 12,000 citizen-objections were held between October 16 and December 17. The committee heard objections filed by politicians, non-governmental organisations (NGOs), builder associations and citizens. The revised DP was released on May 27, 2016, with a 60-day window for citizens to provide their suggestions and objections.
Citizen activists said the BMC is holding the "city at ransom" by these constant delays. Sitaram Shelar from the Hamara Shehar Mumbai Abhiyaan (HSMA) said, "Is the Shiv Sena scared of bringing out the plan before elections? The BMC has betrayed citizens. They keep delaying their work, but when citizens ask for an extension, they do not give us even one extra day." HSMA has been working towards making the DP inclusive.
Congress corporator Pravin Chheda, who opposed the extension, said, "The Sena has to clarify how many extensions it is going to take before passing the plan? They have been delaying the crucial plan for more than a year now. What are they trying to hide?"
Read more: 12,000 objections to DP in Mumbai, but only 3,400 turn up for hearings
Close