Mumbai's drug dealers go old school, use postal network to deliver narcotics
Government post offices are convenient because parcels are not scanned and the documents of receivers and senders are rarely verified, said a NCB official.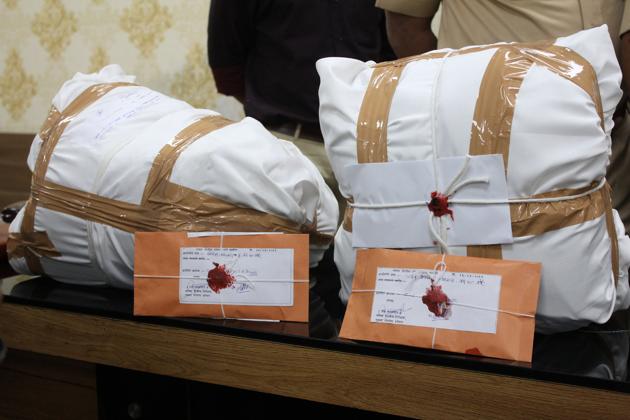 Updated on Apr 23, 2019 02:41 PM IST
Hindustan Times, Mumbai |
, Mumbai
Manish K Pathak
In the age of couriers and e-mail, the old-fashioned Indian Postal Service has found clients from an unexpected sector: Narcotics smuggling. Over the past two weeks, the Narcotics Control Bureau (NCB) has encountered two cases in which drugs were being sent through the post office.
On April 17, the NCB seized 5kg of ephedrine from the Vikhroli post office and a week earlier, a Nigerian national was arrested for receiving 400g of cocaine in a package in Diva. Inquiries are on to find out if any post office employees were involved in either of these cases.
"Drug suppliers are using postal services to smuggle drugs in the city as well as abroad," said Ugam Dan Charan, zonal director of the NCB. Government post offices are convenient because parcels are not scanned and the documents of receivers and senders are rarely verified, Charan said. In March, HT had reported that small quantities of drugs are being camouflaged as everyday products like talcum powder, and being smuggled using courier companies and delivery firms.
HT's calls and messages to officials at the postal department went unanswered.
To mail a package via the postal department, any individual needs to show a government-verified ID proof (driving licence, Aadhaar or PAN card) and submit photocopies of the same for scrutiny.
During the first week of April, Nigerian national Ovalu Sunday, 35, was arrested after a trap was laid to catch him in the act of smuggling drugs. "Ovalu's name cropped up after we arrested his friend, Sandhya Akhani, 27, in the last week of February, when she came to a courier office in Andheri to send a parcel to Doha, in Qatar. NCB officials found 990 grams of ephedrine in the parcel and 280 grams of amphetamine in her possession" said an NCB official.
When questioned, Akhani said she worked with Sunday. NCB then investigated Sunday and laid a trap for him. They arrested Ovalu when he went to collect the parcel at the Diva post office two weeks ago, said an NCB official. The parcel was addressed to a woman, but it was collected by Sunday. NCB officials said Sunday has been living in Kharghar without either a passport or a valid visa. Ovalu has so far been booked under relevant sections of the Narcotic Drugs and Psychotropic Substances (NDPS) Act.
Last week, a package weighing five kilograms was sent from Bhandup post office to the Democratic Republic of Congo. The post office did not check the parcel and neither were the senders' papers checked. The parcel was sent first to the foreign post office in south Mumbai and then forwarded to cargo at the airport. At the airport, the staff returned the parcel because it was missing paperwork. The package was sent to Vikhroli post office and airport staff contacted the NCB.
"A team went to Vikroli post office and while checking we found 5kg ephedrine in the parcel," said Charan. The drugs had been concealed in a gasket. The police are yet to identify the sender. "We have written a letter to a senior official in the post office department to conduct an inquiry," added Charan.
Close Story
Personalise your news feed. Follow trending topics