Mumbai commute to get seamless: Board a metro, exit at T2 or Mumbai Central terminus
Updated on Jun 27, 2017 10:09 AM IST
The CM directed the Mumbai Metro Rail Corporation to ensure this was done while on visit to inspect construction of Colaba-Bandra-Seepz corridor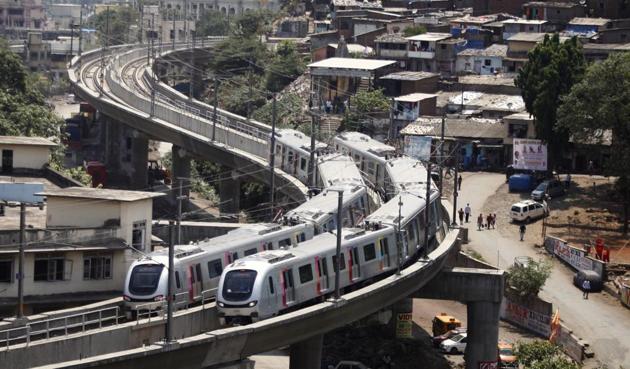 The Metro-3 line from Colaba to the SEEPZ at Andheri via Bandra will have exits that will deposit commuters directly inside the Mumbai International Airport and the Mumbai Central train terminus once work is completed by 2021.
Chief minister Devendra Fadnavis directed the Mumbai Metro Rail Corporation (MMRC) to ensure this was done while on visit to inspect construction of the 33.5-km corridor last week. "The CM wants to let Metro passengers enter the terminal directly," said Subodh Kumar Gupta, director (projects), MMRC.
According to the current plan, Metro-3 commuters can enter the terminals only after coming out of the underground station on to the ground level.
The MMRC will now have to redesign the exits. "We will get in touch with Mumbai International Airport Ltd officials. In the earlier design, people could come out of the stations, which are near the airport area, cross the road and then enter T2," Gupta said.
Gupta said the western railway (WR) has a plan for station area development, which would include the integration of Mumbai Central with Metro-3.
"They have a plan to develop the area outside the terminus. We could either let passengers take the underground way to the airport and let vehicles exit from ground level or vice-versa. We will take a call once designs are finalised," Gupta said.
Personalise your news feed. Follow trending topics