Mumbai's Versova beach clean-up suspended after 109 weeks, as BMC fails to clear collected waste
Nov 21, 2017 04:21 PM IST
City-based lawyer Afroz Shah said 50 truckloads of trash have not been removed since monsoon
Amid threats from local goons and with close to 5 lakh kg of garbage not being collected by the Brihanmumbai Municipal Corporation (BMC) since July, city-based lawyer Afroz Shah decided to stop the Versova beach clean-up drive after 109 weeks.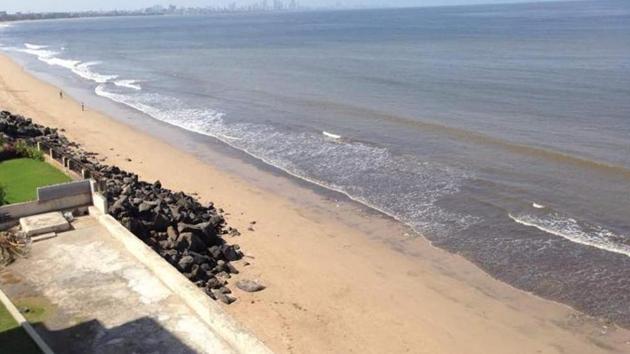 He told HT that it was his failure that he could not move the state machinery to act. "It is my failure and I am not blaming anybody. I attempted to make a change and if garbage is being piled up at the beach, it is a sign of my failure because what I set to achieve, I could not," he said. "My volunteers and I are being verbally abused by goons. I don't know who they are. I will take a call through the week, but for now the drive has been suspended."
He said 50 truckloads of trash has not been removed since monsoon. "If there is no change at the ground level, our efforts are defeated," said Shah.
Meanwhile, BMC officials said if Shah and other volunteers didn't approach the BMC. "Over the past two years, we have been cleaning the trash collected by residents regularly. If they need police protection, they need to tell us, and it will be provided immediately," said Prashant Gaikwad, assistant municipal commissioner and ward officer.
He said the location where the trash was being collected was inaccessible during monsoon. "The excavator machine used by Shah collects sand along with trash as opposed to a beach comber which sieves the sand. We need to segregate dry and wet waste and then send it to dumping grounds, and the process takes time," said Gaikwad. "If he (Shah) made it a movement already, calling it a failure suddenly, does not make any sense and defeats their intention."