Mumbaiites, your restaurant bills are set to rise, GST to make eating out costlier
Mumbai city news: Eating at AC, non-AC restaurants will get more expensive; shell out more for hotel stays too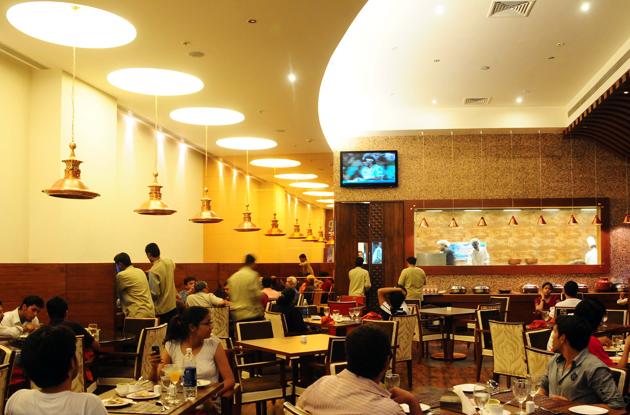 Updated on Jul 08, 2017 06:46 PM IST
The Goods and Services Tax (GST) could make eating out more expensive from July 1.
Here's how: patrons at an AC restaurant currently pay a tax of 10.6% — this includes VAT and Service Tax. The GST has revised these rates. Once out, you will pay a tax of 18%. While this includes all the different taxes that you see now on your restaurant bill, it still works out to be more expensive.
Hotel owners said this was bad news. Kamlesh Barot, director of the Revival Group of Hotels said this additional burden will have to be borne by the consumer. "There will be an increase in bills," said Barot.
READ: All you should know about Goods and Services Tax
The new GST regime will also be a huge blow to low-budget and non AC restaurants, as they will have to charge 12% under the new GST scheme. Until now, small establishments charged just 6% tax. "The smaller hotels will be forced to shut down as they won't be able to take this burden," said Satish Nayak, who owns Idli House and Udipi Srikrishna Boarding at Matunga.
Apart from this, after GST, all hotels who charge a room tariff of more than Rs5,000 a day will pay a staggering 28% tax — something that experts said will hurt the hospitality sector and tourism. According to the Hotel and Restaurant Association of Western India (HRAWI), such high taxation is counter-productive. "The government should realise that while neighbouring countries like Myanmar, Thailand, Singapore, Indonesia and others levy taxes ranging from 5 to 10 %, we cannot afford to have these kind of complex and high GST. This is simply not viable. Tourists will skip India," said Dilip Datwani, president, HRAWI. HRAWI says that the current slowdown is already hurting the sector and such taxes only aggravate matters.
Close Story