Muslims too make plans to push for reservation
The first protest march will be held at Mumbra on Friday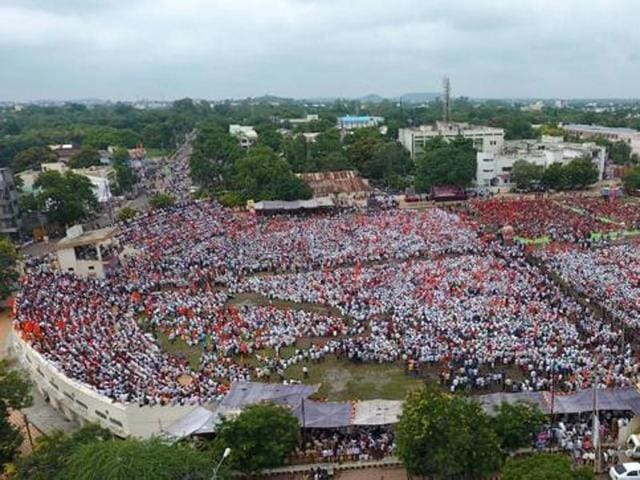 Published on Oct 04, 2016 12:39 AM IST
Hindustan Times |
, Mumbai
Naresh Kamat
With Maratha morchas getting massive response, Muslims are now gearing up to intensify their struggle for reservation by forming multiple committees and undertaking protest morchas.
In a meeting at Haj House on Tuesday, which was attended by around 200 Muslim outfits and NGOs, a Muslim Reservation Coordination Samitee was formed to plan the programme. Another committee of eminent people and religious leaders is already in place to intensify the agitation. They have coined a new slogan 'One Mission—Muslim reservation'.
The first protest march will be held at Mumbra on Friday. Congress leader Hussain Dalwai said, "We are inspired by the way the Maratha agitation is being carried out. We will undertake a similar movement to demand reservation for Muslims."
On the question of various other coordination committees which have been formed in the last couple of days, Dalwai said they all would be accommodated. "We will approach the other committees and ask them to chalk out a united campaign," he said.
Ever since the last few days since the Maratha protests began, there has been a flurry of activity among the Muslim leaders, who want to use this opportunity to further their demands.
The demands include 5 % reservation for economically backward Muslims, inclusion of Dalit Muslims in the scheduled caste list and construction of exclusive hostels for Muslim students.
The previous Democratic Front Government had proposed reservation in jobs and education for Muslims, but it could not stand judicial scrutiny. It was ultimately scrapped by the present BJP-led Government.
The Muslim community is not very enthusiastic. "We have a weak and divided leadership and all these stunts are to keep Muslims in good humour," said Sayed Haris, a social activist.
Close Story