No more crowded platforms for Mumbaiites: Elphinstone Road station may get elevated decks
Updated on Jan 30, 2018 11:20 AM IST
A study will be carried out to determine how feasible elevated decks or roads for pedestrians and vehicles are, said Mumbai officials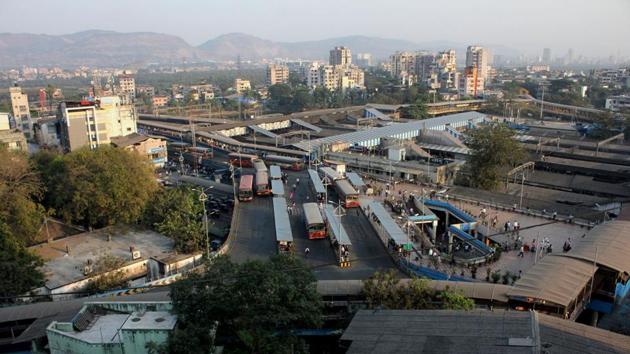 Hindustan Times |
, Mumbai
Aroosa Ahmed
In the wake of the Elphinstone Road stampede, the Indian Railways has been looking to decongest platforms, build foot overbridges (FoB) and ensure sufficient space for the entry and exit of commuters at stations. Now, the Railways is mulling over the possibility of building elevated decks near the stations.
A study will be carried out to determine how feasible elevated decks or roads for pedestrians and vehicles are, said officials who are part of discussions on the matter.
Such decks have been built at the Thane and Andheri railway stations. The Thane elevated deck was constructed under Station Area Traffic Improvement Scheme (SATIS) and is used by commuters and public transport buses.
The one at Andheri is used only by commuters. The decks have increased exit and entry points and created space not just for passengers, but also additional booking offices and automatic ticket vending machines, officials said.
The Railways plan to build the elevated decks at the Parel and Elphinstone Road stations first and then at Bandra and Vile Parle if the pilot project is a success.
Officials also plan to revamp the Khar, Mumbai Central and Wadala stations and might consider constructing elevated decks there too, said officials, who did not want to be identified as the plans are yet to be finalised. Officials from the railway board, Central and Western railways are holding meetings to discuss the availability of railway land.
A presentation on the station revamp and development of the elevated decks was recently made to the railway officials.
"We will study the feasibility of elevated decks at suburban railway stations. The plan is to decongest platforms and create multiple entry and exit points. We want to create more space for passengers and allow them to move about easily," said a senior railway official, who was present at the meeting.
"The idea to construct an elevated deck is a good one and should be implemented at all major stations. This is called 'grade separation' and will allow commuters to move about easily inside the station. The railways should, however, install escalators for the convenience of passengers," said AV Shenoy, transport expert.