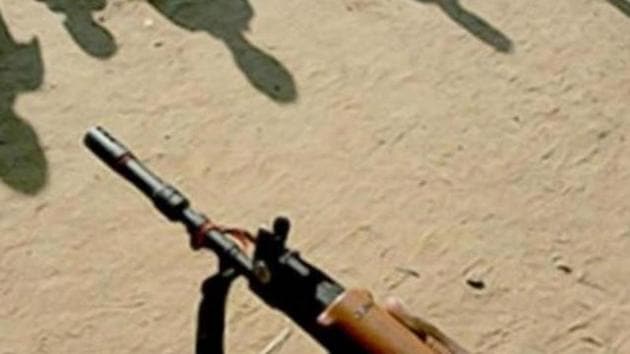 Policeman succumbs to injury after Maoist attack in Maharashtra's Gadchiroli
The incident occurred when the C-60 patrolling party was crossing the area on Wednesday.
UPDATED ON MAY 04, 2017 10:31 PM IST
A policeman, who was one of the 20 personnel injured in a landmine blast triggered by suspected Maoists on Wednesday in Gadchiroli district of Maharashtra, succumbed to his injuries on Thursday morning.
The policemen were injured after their mine protected vehicle came under attack on Wednesday evening near Bhamragad in the district while crossing the area, officials said. They were a part of a patrol party of the C-60 commandos - an elite anti-Maoist squad.
The policeman has been identified as 28-year-old Suresh Linga Telami of Gadchiroli.
Five injured soldiers were airlifted to a Nagpur-based hospital for treatment early on Thursday morning.
Maheshwar Reddy, the additional superintendent of police of Gadchiroli, said a team of C-60 commandos were conducting operations in the area after the incident. Additional police forces, including paramilitary soldiers, were also sent to the area and security personnel were conducting a massive combing operation to find out the attackers.
The Maoist attack took place when SP Avinash Deshmukh and collector ASR Naik were in the state capital Mumbai on Wednesday to attend a meeting. Deshmukh rushed back to Gadchiroli on Thursday morning after receiving the information about the incident.
Earlier on Wednesday, 2 state police personnel and a Central Reserve Police Force (CRPF) soldier were injured in an encounter between the security forces and suspected Maoists in south Gadchiroli. Injured security personnel were airlifted to Raipur for treatment, the police control room said.
The left-wing extremists fled from the spot, leaving their weapons and ammunition after the security forces retaliated with additional forces. Police found a huge cache of arms and ammunition and Maoist literature from the site of the attack.
The left-wing extremists had targetted a CRPF team near Sukma on April 24 in Chhattisgarh and killed 25 personnel, the deadliest attack by the ultra-leftists targeting security forces this year. The Maoists also killed 12 CRPF soldiers in another attack in Sukma on March 11 this year.
Close