Rail network may reach Raigad district by 2036
Published on Jan 22, 2017 11:34 PM IST
The 20-year draft plan by Mumbai Metropolitan Region Development Authority (MMRDA) planning authority has proposed new suburban rail networks from Rasayani to Chowk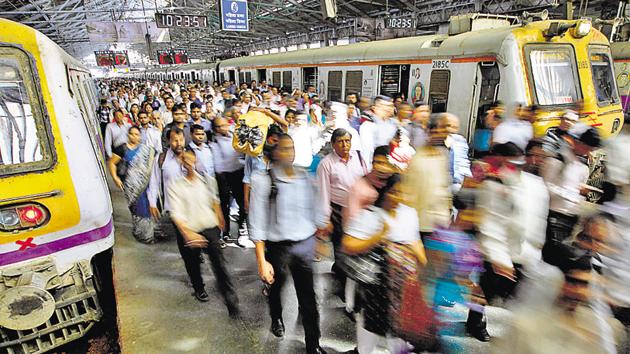 If all goes by the plan, the suburban rail network will be extended to Rasayani, Pen and Roha in Raigad district by 2036. For 75 lakh suburban commuters, this could mean better connectivity to the industrial belt surrounding Mumbai Metropolitan Region (MMR). It will provide more employment and affordable housing options as the city and its hinterland expands further.
The 20-year draft plan by Mumbai Metropolitan Region Development Authority (MMRDA) planning authority has proposed new suburban rail networks from Rasayani to Chowk to promote east-west connection between existing and emerging industrial areas in the south of MMR.
The plan also suggests suburban new line be extended from under-construction Dronagiri-Uran line to Pen, which will facilitate development of new towns at Khopta and Jite. The proposed plan will shape the infrastructure projects in peripheries of MMR during the next 20 years.
The plans also talks of suburbanisation of all existing rail networks in Mumbai Metropolitan Region that are currently used mainly for goods and passenger trains. These include the Panvel-Diva-Vasai, Panvel-Karjat-Khopoli and Panvel-Roha lines.
Some of these projects like Panvel-Diva-Vasai and Panvel-Karjat suburban lines are already part of the Mumbai Urban Transport Project (MUTP) 3 sanctioned by both central and state governments. While the existing Karjat-Khopoli can be doubled, Panvel-Roha lines need to be quadrupled to make them suburban railway lines. But, these projects have not yet been sanctioned.
"Projects like Panvel-Diva-Vasai and Panvel-Karjat suburban lines are already in line with sanctioned MUTP 3. Meanwhile, we have started acting on the suggestions made by MMRDA for the future projects which will be executed in consultation with minister of railways and state government," said, Chairman and Managing Director, Prabhat Sahai.
Welcoming the draft plan, railway activist Gaurang Damani and Central Railway divisional railway user's consultative committee member, said, "Planning for future is always helpful but the officials should also ensure that the projects are timely executed."
Also read
First-class tickets on Mumbai's suburban rail could get cheaper