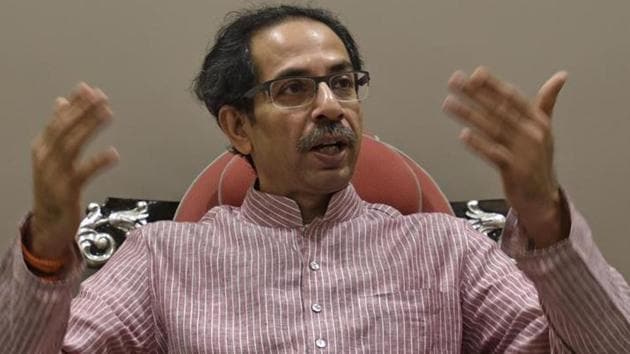 Shiv Sena chief mocks Pawar's claim that he shared good relations with Bal Thackeray
We never saw his fondness for Balasaheb when they tried to arrest him at age 70, Uddhav Thackeray said
UPDATED ON FEB 22, 2018 05:21 PM IST
A day after Nationalist Congress Party (NCP) chief Sharad Pawar said he had shared cordial relations with Shiv Sena founder late Bal Thackeray despite their political differences, Uddhav Thackeray taunted him for showing his affection by arresting his father when he was 70 years old.
"They tried to arrest the Sena chief [Bal Thackeray] in 2000 when he was 70 years old. We never saw any fondness at that time. No one was ready to take a stance. In fact, all the focus was on how to trap Balasaheb," Uddhav alleged.
The Sena chief was reacting to a high-profile public interview of Pawar, conducted by Maharashtra Navnirman Sena (MNS) chief Raj Thackeray in Pune on Wednesday, during which the NCP chief made the statement.
Uddhav was referring to the then Congress-NCP government's bid to arrest Thackeray in connection with articles that had appeared in the Sena mouthepiece 'Saamana' during the 1992-93 communal riots in Mumbai. Thackeray was arrested, but a court quashed the case and released him immediately.
Taking another potshot, Uddhav said it was good that Pawar now endorsed Thackeray's stance that reservation should be based on an individual's economic status, and not on caste. "Balasaheb always advocated economic criteria for reservation, but Pawar, as chief minister, did so on caste lines. Had Balasaheb's advice been taken, we would not have seen divisions between various castes," Uddhav said.
"Back then, there was the ghost of the Mandal Commission [on reservation to Other Backward Classes], and attempts were made to split the Sena," the Sena chief added, referring obliquely to NCP leader Chhagan Bhujbal's defection in 1991, which was facilitated by Pawar. Bhujbal, who had been a top leader of the Sena, had cited the Sena's opposition to the Mandal Commission report as his reason for quitting the party and joining the Congress.
When asked, Uddhav denied having watched Pawar's interview, shown live by some Marathi channels, by his cousin and political rival Raj Thackeray.
Close