Shiv Sena slams govt over claims that Aadhaar is secure
Aug 01, 2018 02:48 PM IST
Sena took on its ally in party mouthpiece Saamana after recent leak of Trai chairman RS Sharma's personal data, which he had shared on social media.
Raising doubts over the safety of data that citizens submit to the Unique Identity Authority of India (UIDAI), the Shiv Sena on Wednesday said the recent leak of Telecom Regulatory Authority of India (Trai) chairman RS Sharma's personal data has proved how false the government's claim is that information linked to Aadhaar cards is secure.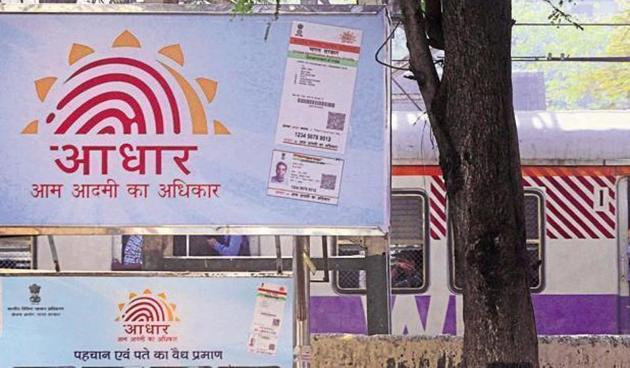 Last week, Sharma disclosed his Aadhaar number on Twitter and challenged activists to show how its public disclosure could harm him. Soon after, a French hacker Elliot Alderson posted personal details including Sharma's mobile number, alternate numbers and WhatsApp display picture, among other things. The UIDAI has claimed that no data was stolen from its database and that the information released by the hacker was already available on platforms such as Google.
"This incident has once again put a question mark on the security of Aadhaar cards," the Sena said in an editorial titled 'Aadhaargate' in its mouthpiece 'Saamana'.
The editorial said Sharma's personal details, which were released by the hacker, are not "sensitive" in nature. "But that does not dilute the gravity of the matter. The issue is about people's constitutional rights, the security of the Aadhaar card and the trust on the government," the Sena said.
The Sean did not directly name its ally, the Bharatiya Janata Party, but said the party itself was saying that "Aadhaar is not secure". "Today, those who are claiming that Aadhaar is 100% secure are saying that Aadhaar is not secure. The same people who opposed the Goods and Services Tax (GST), then later organised midnight celebrations to roll out GST after coming to power. So it does not come as a surprise that they have been imposing Aadhaar cards on people," the editorial said.