Smoking dips, awareness yet to rise: WHO study
On World No Tobacco Day on May 31, WHO report says smoking tobacco across the world dipped by 7% in 16 years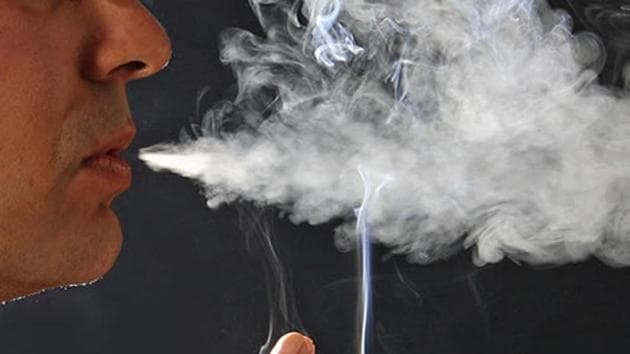 Updated on Jun 01, 2018 12:22 PM IST
Hindustan Times | By Aayushi Pratap
, Mumbai
There has been a steady decline in tobacco consumption worldwide, reveals a report from the World Health Organization (WHO).
Global Report on Trends in Prevalence of Tobacco Smoking 2000-2025, released on May 31 to mark Wold No Tobacco Day 2018, reveals that 20% people worldwide smoked tobacco in 2016 as compared to 27% in 2000.
"Most people know that using tobacco causes cancer and lung disease, but many aren't aware that tobacco also causes heart disease and stroke — the world's leading killers," said Dr Tedros Adhanom Ghebreyesus, WHO Director-General. "This World No Tobacco Day, WHO is drawing attention to the fact that tobacco not only causes cancer, it literally breaks hearts as well."
Although tobacco use has declined markedly since 2000, the WHO report added reduction is insufficient to meet globally agreed targets of protecting people from deaths related to cardiovascular and other non-communicable diseases (NCDs).
For World No Tobacco Day 2018, WHO has collaborated with World Heart Federation to highlight the link between tobacco and cardiovascular diseases (CVD).
"Tobacco use and second-hand smoke exposure are major causes of CVD, including heart attacks and stroke, contributing to approximately three million deaths a year. While many people are aware of the fact that tobacco use increases the risk of cancer, there are alarming gaps in knowledge related to cardiovascular risks," reads the report.
CVDs are the world's leading causes of death, responsible for 44% of all NCD deaths, or 17.9 million deaths annually.
According to the Global Adult Tobacco Survey 2 (GATS2) carried out between 2016 and 2017, prevalence of smoking tobacco is the lowest in Maharashtra compared to all states and Union Territories in India.
Dr Pankaj Chaturvedi, head of department, head and neck surgery, Tata Memorial Hospital, Parel, said the drop in prevalence of smoking is in sync with the GATS outcome. However, India has a unique problem of chewing tobacco. "More than three- fourth users chew some form of tobacco. Therefore, we need specific policies to address this problem. Gutka ban is failing miserably owing to poor enforcement. It is sad that government has turned a blind eye to regulating pan masala," he added.
Close Story