Study identifies 23 most polluting industries in Maharashtra
Jun 26, 2017 11:42 AM IST
Mumbai city news: In a first, industries in Maharashtra have been granted ratings of up to five stars based on the amount of toxic particulate matter they emit
In a first, industries in Maharashtra have been granted ratings of up to five stars based on the amount of toxic particulate matter (PM) they emit. While the scheme graded 23 industries in the state as the most polluting ones (one or two stars), it awarded the 'least polluting' status (four and five stars) to 47 industries.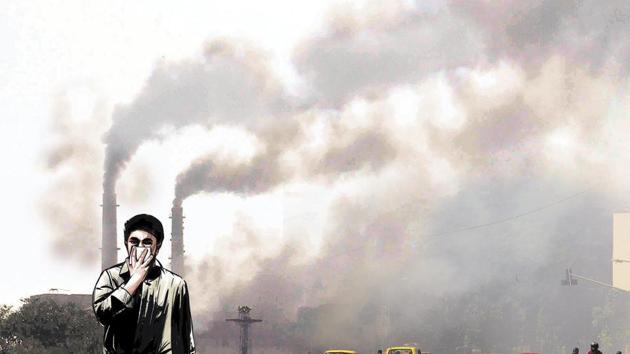 Those industries that breached the prescribed limit for PM emissions from the smoke stacks, which is 150 milligrams per cubic meter (mg/Nm3), were given one, two and three-star rating. Those that did not fell under the four and five star categories.
The rating scheme launched on Monday awarded three stars to just 9 industries. At present, the programme includes 79 industries across eight sectors – chemical, pharmaceutical, power, cement, sugar and distilleries, metal work, textile and paper – with at least four recent stack samples.
The five-star rating programme is an initiative by the Maharashtra Pollution Control Board with researchers from the Abdul Latif Jameel Poverty Action Lab, the Energy Policy Institute at the University of Chicago (EPIC), Yale University and Evidence for Policy Design at Harvard University.
Maharashtra has more than 75,000 industries, with 12,500 emitting high pollution levels. "The programme has the potential to reduce pollution by leveraging information already being collected by regulators and providing it to both industry and the public," said Anant Sudarshan, director, EPIC-India.
The Maharashtra Star Rating Programme provides access to data from approximately 20,000 industrial stack samples. "We think this will improve ease of doing business, as information on industry environmental performance will be easily accessible," said Satish Gavai, additional chief secretary, state environment department and MPCB chairman.