Ten years on, India's only symphony orchestra hits the right notes
Published on Sep 06, 2016 02:52 PM IST
To its repute, SOI comprises a celebration of five concerts, 17 local musicians among its 77 members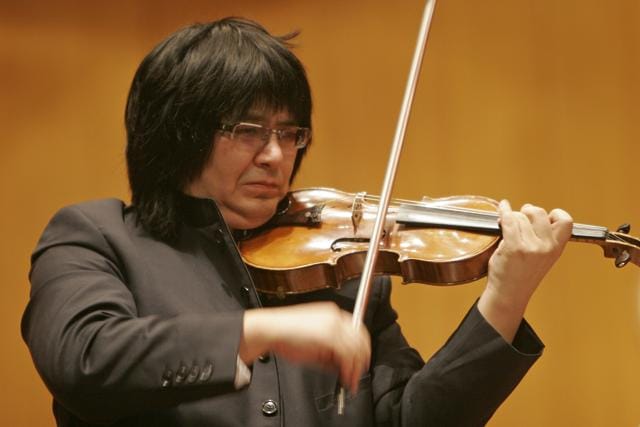 The story of how India got its own symphony orchestra is the stuff of legend.
Twelve years ago, NCPA chairman Kushroo Suntook was at a concert in London when he was struck by a singular idea. After the event, he approached the concert's conductor, the world-renowned Marat Bisengaliev. I have a foolish suggestion, Suntook said, how would you like to set up India's first professional Western classical orchestra.
It is a foolish suggestion, Bisengaliev agreed. But he signed on anyway.
It took two years to piece it all together — 70 musicians across string, brass, woodwind and percussion, including a rota of local players, imported talent, seasonal concerts, bells, whistles, the works.
This September, that idea — the Symphony Orchestra of India (SOI) — turns 10, with a celebration of five concerts, 17 local musicians among its 77 members and a reputation for quality in a country with still no other school for Western orchestral music.
"Ten years have flown by like the wind," says Bisengaliev.
The SOI has completed 20 seasons, worked with top conductors and under associate music director Zane Dalal, toured as far away as Russia, Switzerland and Oman.
"But the real accomplishment is the emergence of homegrown talent. Any orchestra is only as strong as its weakest link," Bisengaliev says.
Among this homegrown talent is 53-year-old viola player Mark Nunes, who has been with SOI since the beginning and holds a full-time job rehearsing, training and teaching every weekday, all year.
It's a step up from working in Bollywood, where projects are scarce and the pay often poor. "At the SOI, I enjoy sitting in one place instead of running around," he says. "Polishing my work and adjusting to new pieces, schedules and conductors is a wonderful challenge."
The SOI isn't short on challenges. The lack of symphony venues apart from Mumbai's Jamshed Bhabha hall means the orchestra can't play in any other Indian city.
Finding talent is still a challenge too. "Our music school has promising students from wealthy families but they would not like their kids to become musicians," Suntook says. Conversely, adult musicians who've never had professional training don't make the cut with Bisengaliev.
"Kushroo says I'm too Russian," says the conductor, of his audition process. "But being picky and critical is what makes for quality."
Some of these challenges are now being addressed. Bisengaliev is sourcing special equipment to recreate symphony acoustics in open-air venues so the SOI can perform in other Indian cities next year.
Suntook is planning scholarships to encourage deserving instrumentalists.
All this while the SOI is basks in praise from conductors as distinguished as Charles Dutoit of London's Royal Philharmonic Orchestra and Hungary's Tamás Vásáry.
"In retrospect," says Bisengaliev, "it was not a foolish idea after all."
The Symphony Orchestra Of India's 10th anniversary season runs through September, with concerts on the 12th, 17th, 22nd, 27th and 30th. The full schedule and tickets are available at ncpamumbai.com.
Personalise your news feed. Follow trending topics