Mumbai goes dry from tomorrow to Monday, courtesy legislative council polls
Sale and distribution of liquor banned for three consecutive days from Saturday on account of Maharashtra Legislative Council elections on June 25.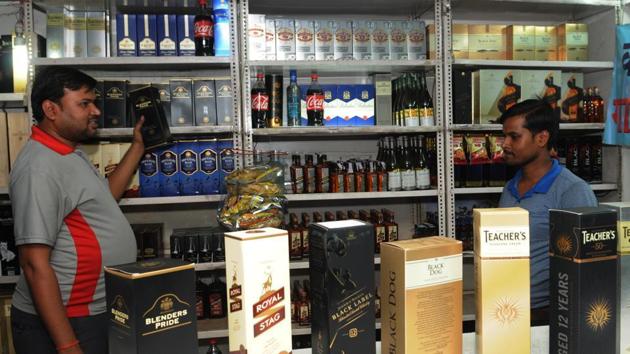 Updated on Jun 22, 2018 02:30 PM IST
Mumbai and the Konkan coast will go dry for three consecutive days from Saturday, on account of elections to the Maharashtra Legislative Council (MLC) on Monday, June 25.
Top sources in the state excise department said the state's chief electoral officer has asked collectors in Mumbai, Palghar, Thane, Raigad, Ratnagiri and Sindhudurg districts to impose a ban on sale and distribution of liquor for 48 hours before the polling day. On election day, the ban will be in effect until voting comes to an end in the evening. A similar ban will be in effect in the Nashik division where polling will be held for one seat.
In Mumbai, a teachers' and a graduates' constituency will go to the polls on June 25, while in the rest of Konkan, the voting will be held for a graduates' constituency. In Nashik, voting will be held for a teachers' constituency.
Hindustan Times reached out to the state chief electoral officer, Ashwin Kumar, over the telephone and by sending text messages, but there was no response.
Maharashtra has nine official dry days in a calendar year, but district collectors are empowered to impose prohibition on sale and distribution of liquor for any general election or by-election to the Maharashtra Legislative Assembly, as per the rules under the Maharashtra Prohibition Act, 1949. "The ban will remain in effect for 48 hours, ending with the hours fixed for the conclusion of the polling," the rule states.
Adarsh Shetty, president of Association of Hotels and Restaurants (Ahar), the ban on liquor sale for MLC elections is not justified. "This is not a general or Assembly election. Here, the voters constitute a minuscule segment of society," he said.
Shetty said the ban would hit the restaurant business hard. "Business is already bad. Weekend sales make up for the week's losses. (Liquor) licence fees have gone up substantially. Frequent dry days will only add to our woes," he said, adding that Ahar will discuss the matter of challenging the ban with the Liquor Shop Owners Association.
Close Story