Top UN official to join residents for Versova beach clean-up on Gandhi Jayanti
Updated on Sep 21, 2016 10:24 AM IST
The executive director and head of environment, United Nations, Erik Solheim, along with other UN representatives will visit the beach during the clean-up drive on October 2 and 3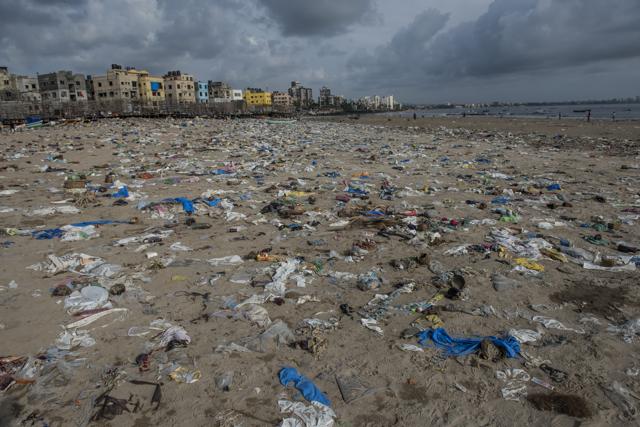 The campaign by Versova residents to clean up their beach is getting more international attention.
The executive director and head of environment, United Nations, Erik Solheim, along with other UN representatives will visit the beach during the clean-up drive on October 2 and 3. His visit comes almost two months after UN Patron of the Oceans Lewis Pugh visited the beach for a two-day clean-up drive in which 6.14 lakh kg of trash was removed from one end of the beach.
Speaking about the efforts by Versova residents, Solheim wrote on the United Nations Environment Programme (UNEP) website that he was grateful and inspired by the volunteers' efforts.
"Every single piece of rubbish collected will have an impact that reaches far beyond Versova," he said. "It reminds the rest of the world that even the most ambitious, global agreements are only as good as the individual action and determination that bring them to life. Up to 13 million tonnes of plastic and large amounts of rubbish end up in our oceans every year."
Members of Versova Residents' Volunteers (VRV) were overwhelmed by the response they received from UN over the past two months. The group has collected 2900 tonnes of garbage in 49 weeks. During their last clean-up drive that ended on Sunday, they collected 88,000 kg of Ganesh idol parts and trash.
"We are delighted to have the head of UNEP join us on the occasion of Gandhi Jayanti that also marks 50 weeks of the Versova clean-up drive," said Afroz Shah, president, VRV. "Solheim will meet chief minister Devendra Fadnavis and members of the coalition party to discuss strategies for cleaner coasts in Maharashtra."
Shah added that a detailed schedule for the Solheim's visit and the plan for the cleaning programme is being drafted by VRV members. "Initially, Solheim was coming to Mumbai for a one-day visit on October 3. After we requested him to join us on Gandhi Jayanti, he readily agreed," he said.
Pugh, who visited Mumbai on August 6 and 7, confirmed Solheim's visit and highlighted that the Versova beach clean-up had a global impact. "I will not be able to join Erik. But I plan to make another visit to Versova beach shortly. We have heard of many beach clean-ups around the world — in South Africa, Spain, Ireland, Sri Lanka, the USA and elsewhere — that have taken place as a result of people seeing what has happened at Versova beach."