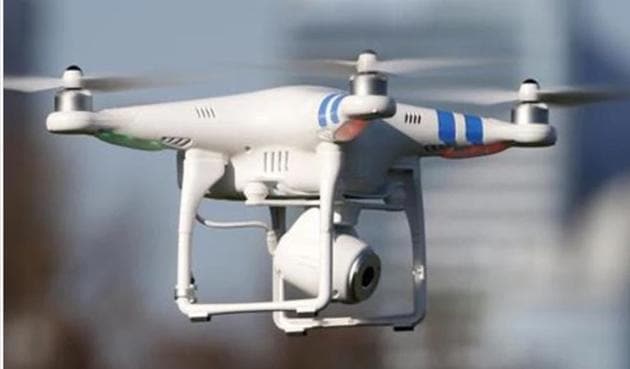 Two youngsters booked for flying a drone in Mumbai's Ballard Pier, despite ban
Flying drones, para-gliders and micro-light aircraft is banned in Mumbai as intelligence inputs say terrorists may use such equipments for strike
Hindustan Times | By Faisal Tandel
, Mumbai
UPDATED ON APR 02, 2018 02:41 PM IST
The MRA Marg police have booked two people for flying a drone within city limits. They were caught flying the drone on Thursday at Ram Gulab Marg in Ballard Pier at around 10pm.
The two accused have been identified as Huzefa Idris Muktiyar, 26, and Yusuf Firoz Lokhandwala, 26. Muktiyar is a resident of Nepean Sea Road, Lokhandwala owns a hardware shop and is a resident of Khetwadi.
Flying drones in the Mumbai region has been banned due to security reasons, said the police. They added that the two men did not take permission from authorities prior to the act.
Mangesh K, a police constable at MRA Marg police station, was on night patrol duty in the area when he had noticed the two accused.
He asked them whether they had any permission for flying the drones. They said they didn't and were doing it just for fun. They claimed to have purchased it for Rs1,200.
A case has been registered against the two accused under section 188 (disobedience to order duly promulgated by public servant) of the Indian penal code (IPC), said Sukhlal Varpe, senior police inspector of MRA Marg police station.
"We took the statements of both accused and informed them about the security reason behind the ban. We regularly issue notices to inform people about the ban. We have booked the two men for disobeying the order," he added.
Flying drones, para-gliders and micro light aircrafts are banned in Mumbai for safety reasons as police have received intelligence inputs multiple times that terrorists may use such equipments for a strike.
"In order to fly drones in Mumbai, it is mandatory to secure a permission from the police," said a senior police officer.
Close