Violent, suicidal inmates to be tracked and counselled in Maharashtra
Published on Sep 25, 2017 12:15 AM IST
In a circular issued by the jail department jail officials have been asked to prepare a list of violent inmates, keep them in isolation and treat them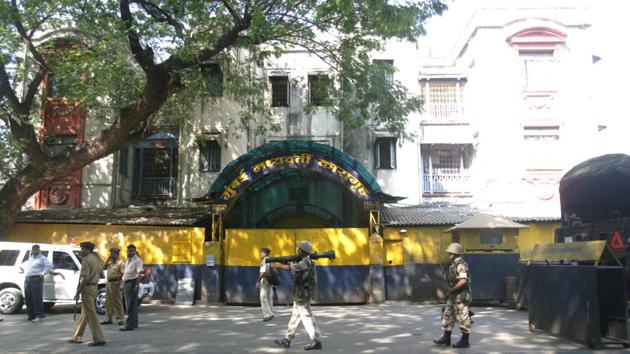 The state prisons department has launched 'Operation Tracking' in jails across the state to track inmates who are violent, suicide prone to avoid violence in jails. The operation, which kicked off on September 14, will continue till September 30.
The department launched the operation after a convict, who was serving triple life sentence for kidnapping and killing an eight-year-old boy, was murdered by another inmate inside Nagpur Jail on September 11. Also, incidents of a few suicides and violence inside jails prompted officials to keep a track of each and every inmate to avoid untoward incidents.
In a circular issued by the jail department, a copy of which is with HT, jail officials have been asked to prepare a list of violent inmates, keep them in isolation and treat them.They have also been directed to track those who are suicide prone to counsel them and if necessary provide them with medical help.
Group clashes are a common feature in jails, especially the ones in Mumbai as they have many underworld goons lodged there. Jail officials have also been instructed to lodge violent inmates in separate wards/barracks and also beef up security there.
The circular, which was issued by additional director general of prisons BK Upadhyay, also directs all jail superintendents to submit a report on the list and steps they took by October 5.
This is not the first time jail officials are taking steps to deal with violence. Earlier this year, they had established self-help groups in various jails to counsel inmates with violent and suicidal tendencies.
Former director of police Praveen Dixit, who had in the past suggested prison reforms in the state, told HT that in jails the violent behaviour is mostly linked to physical ailments and mental tension. "Operation tracking is fine but every month each inmate needs to undergo a medical check-up," he said while adding that many inmates are drug addicts and withdrawal symptoms inside jails makes them violent. Proper counselling and proper treatment will help them more, Dixit added.