Walking in to pee: Mumbai restaurateurs, hotels react to Delhi order
May 01, 2017 10:25 PM IST
As South Delhi restaurants and hotels are ordered to open up their loos to women and kids, Mumbai restaurateurs react.
There's good news for women and children shopping in the Capital. The South Delhi Municipal Corporation (SDMC) has ordered hotels, restaurants and eateries in the area to allow them to walk in and use their toilets, starting May 1. Men have been ruled out, due to security concerns.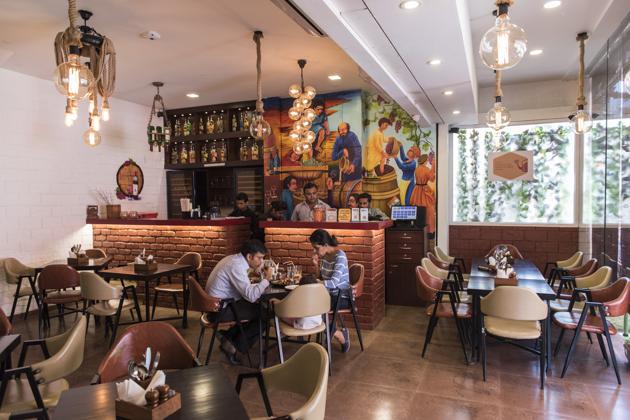 The president of National Restaurants Association of India, Riyaaz Amlani, has backed the move saying it will help, since women have a hard time finding clean toilets for use. "This is by no means a replacement for public sanitation," he adds. "But we are happily and voluntarily taking this step to uphold the dignity of women and make something as basic as washrooms available for them."
Read: Soon, app that helps you find the nearest toilet: Maharashtra CM nod for actor Akshay Kumar's idea
The SDMC had earlier suggested that a nominal usage fee be levied on the customer, an idea that was scrapped.
Zorawar Kalra, founder and managing director of Massive Restaurants which runs restaurants like Farzi Café, PaPaYa, Masala Library and Masala Bar, says, "Not only we been following this without needing any directive from a government body across cities, we also believe that customers should not be charged at all for using the restrooms, on humanitarian grounds."
There are others who feel a directive is unnecessary, and may not work across cities.
Dilip Datwani, president of Hotel and Restaurant Association of Western India (HRAWI), explains that a directive like this is an 'infringement of business interests'. "Where is the owner's discretion to reserve right of admission?" he says. "This is an open invitation for people to line up outside top restaurants, citing authorisation by the government."
Maintenance could become an issue too, Datwani adds. "If private restaurant owners are taking the effort to build toilets and maintain them, how does a government body issue a directive about who can enter the premises? Would we start entertaining anyone and everyone into our houses as well, just because a governing body thinks we should?" he said.
Five-star hotels, meanwhile, have always been open to walk-ins. As Vishal Dudeja, PR manager for The Lalit in Mumbai, points out: "We have always made it a point to welcome guests and patrons irrespective of the nature of their visit. It is imperative for us to be hospitable to everyone in exactly the same way, as long as security is not compromised."