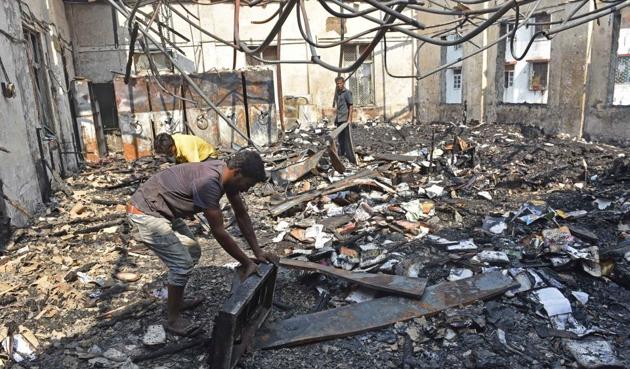 Within 2 days, Sydenham alumni donate
₹

20 lakh for new library in Mumbai

Less than 24 hours after students of Sydenham Institute of Management Studies, Research and Entrepreneurship Education (SIMSREE) in Churchgate sought donations to rebuild their library, the institute's alumni pumped in Rs20 lakhs.

PUBLISHED ON DEC 28, 2016 12:13 AM IST
Less than 24 hours after students of Sydenham Institute of Management Studies, Research and Entrepreneurship Education (SIMSREE) in Churchgate sought donations to rebuild their library, the institute's alumni pumped in Rs20 lakhs.
Many corporate houses, that the institute approached, have also promised help.
A fire gutted the library on Sunday morning .
"A link for whoever wants to donate money for the library was put up on our website at 10:30pm on Monday. By Tuesday afternoon, close to Rs20 lakh was donated. The response has been very encouraging," said Prathik Shetty, joint chairperson of Sydenham Management Association (SMA). He added that on Tuesday, many ex-students also visited the campus to look at the extent of the damage. "Many students are also trying to talk to corporate houses to raise more funds," he added.
A fire, allegedly caused by a short circuit, gutted the library. Only around 3,000 of almost 16,000 books could be saved. The furniture, as well as computers in the library were charred. For the time being, the seminar hall of the institute has been converted into a makeshift library and students and staff pooled in books to the institute. Students have also made a list of books that are needed urgently for the upcoming exams in 2017.
"The kind of response we got from our ex students is overwhelming. It looks like we will be able to overcome the crisis faster than we had estimated," said Manoj Bhide, director (in-charge) of SIMSREE. He added that the institute is also planning to stick to their original schedule for an international conference that it is to host in the first week of January. "The conference will take place as per its original schedule," he added.
Lectures resumed at the institute on Tuesday with almost 80% attendance for the afternoon session. "Since electricity was restored on Monday evening, we decided to start lectures on Tuesday. Students were happy to be back," added Bhide. The college will now break for vacations and resume classes on January 2, next year.
READ
Fire destroys Sydenham management institute library in Mumbai
Close