HT Exclusive: 7 Marathwada dams run dry; experts point to flawed plan
Mar 27, 2016 12:04 AM IST
The Maharashtra government has for decades relied on big dams to bring water to the state's parched Marathwada region, but a closer look at how much water there is in the state's major dams over the past five years tells a different story
The Maharashtra government has for decades relied on big dams to bring water to the state's parched Marathwada region, but a closer look at how much water there is in the state's major dams over the past five years tells a different story, that of large irrigation projects failing to address the state's scarcity woes.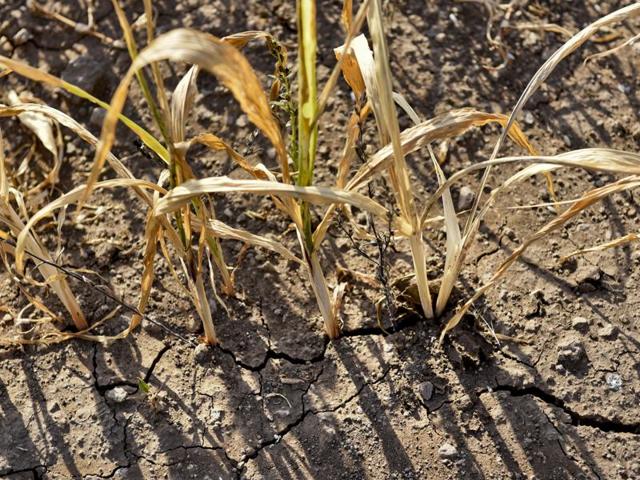 Of 11 major projects in central Maharashtra , seven including Jayakwadi, the biggest, currently have zero live water storage. Live water storage is when water in the dam is high enough to flow out of the sluice gates. At least two of these dams, Lower Terna and Sina-Kolegaon, have zero dead storage of water — when water levels are too low to flow out - forcing authorities to tap into sub-surface water below the dam.
The figures were compiled by the state's water resources department. They show four of these dams, constructed to supply water to the worst-hit districts of Beed, Latur and Osmanabad, have been surviving on dead water storage for the past year. And, three of these, including Manjra, Lower Terna and Sina-Kolegaon, have not seen live water storage since 2013. Another big dam, Majalgaon, also known as stage-II of the Jayakwadi dam, has had dead water storage intermittently in 2013, 2015 and March 2016.
Dams with dead water storage cannot drain the water out, it has to be pumped out for any use. Typically, once a dam reaches the dead storage level, water is not meant for operational uses, but solely as drinking water. Sub-surface water refers to that level even below the dead storage.
Together, all of Marathwada's big dams were to have a live water storage of 5,142 million cubic metres; the current live storage in all these dams is just 272 million cubic metres. Experts say more than the dismal rainfall in the region over the past three years (especially 2015), a flawed irrigation policy is to be blamed for the situation.
"There are three primary reasons for the failure of such big dams in Marathwada. The first is political, where water that was to be released to Marathwada does not get released, but is usurped by unplanned dams upstream. Jayakwadi is a case in point. The second is the preponderance of sugarcane crop, which guzzles water, and the setting up of factories in a water scarce region,'' said Pradeep Purandare, an irrigation whistleblower and a retired professor from the Water and Land Management Institute (WALMI).
Purandare said a third reason is that some of these dams have been built on a faulty premise that has vastly over estimated water capacity and availability.
An example is the Lower Terna dam. It was built on the tributary of the Bhima river, without a techno-economic clearance . The Manjara dam is another example of how faulty crop planning has skewed water utilisation, leaving it dry when most needed - about 70% of the water in Manjara dam goes to support sugarcane crop and sugar factories.
"It's telling that four of the big dams in Marathwada have gone dry for the last three to four years. Even though Marathwada witnessed historically low rainfall levels last year, the government failed to regulate the use of water for the sugar industry. Sugar factories were allowed to pump out water from dead storage of some of these dams like Lower Terna, even while there was an acute drinking water problem. Equitable distribution of water for Marathwada has remained solely on paper, despite the change in government,'' said Parineeta Dandekar, from the South Asia Network of Dams, Rivers and People (SANDRP).
Evidence on ground is aplenty, but the BJP-led government has not slowed its plans to construct yet another big project, the Krishna Marathwada Lift irrigation scheme worth Rs 5,000 crore in the Osmanabad and Beed districts.
The project plans to bring water from the Ujani dam in Solapur to Osmanabad and Beed, when there is no surplus water in Ujani. Both Dandekar and Purandare said the project 'cheats the people of Marathwada' and is a waste of Rs5,000 crores of public money.