TISS-Mumbai next target but there will be no JNU-like situation: ABVP
Feb 27, 2016 07:20 AM IST
Even as the row over the Jawaharlal Nehru University (JNU) incident moved to the Parliament, the Akhil Bharatiya Vidyarthi Parishad (ABVP) has set its sight on Mumbai's Tata Institute of Social Sciences (TISS)
Even as the row over the Jawaharlal Nehru University (JNU) incident moved to the Parliament, the Akhil Bharatiya Vidyarthi Parishad (ABVP) has set its sight on Mumbai's Tata Institute of Social Sciences (TISS).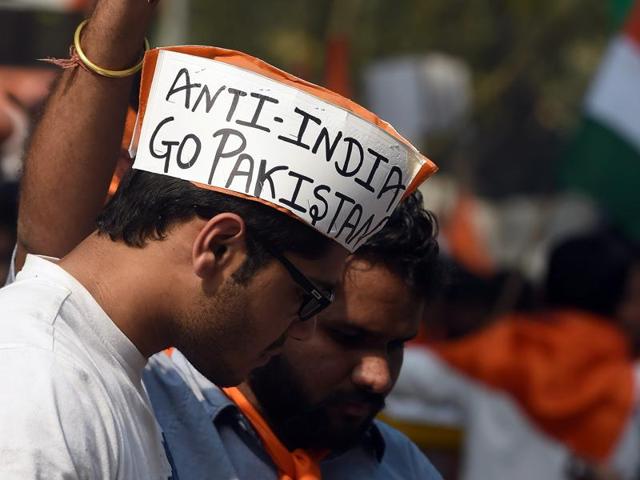 A statement by ABVP said that TISS will be their next target. "Of late, most of the incidents that have cropped up in education institutes across the country have been highlighting the presence of leftist organisations on campuses. We just want to make sure students don't get into politics when they should instead be focusing on their education," said Aniket Ovhal, Mumbai secretary, ABVP.
The ABVP, added Ovhal, will "target TISS", but there should be no worry that a JNU-like situation will be created in Mumbai. "We just want to ensure students don't fall into a trap, and at the same time understand the meaning of nationalism. No one will be forced, but we don't want TISS to turn into a battleground like JNU," he said and added that ABVP is also planning to reach out to students at the Indian Institute of Technology-Bombay (IIT-B) as well as other institutes and the University of Mumbai.
While TISS students have released a public statement, both condemning the alleged anti-national slogans raised in JNU campus as well as about the inappropriateness of the manner in which the student union leader has been arrested, currently, a video on JNU is making rounds on the campus.
"There have been varied views coming from various sources about the incident but we wanted everyone on campus to know exactly what happened in JNU, and only then form opinions," said a student who added that the video has interviews of students from JNU Students' Union, talking about exactly what happened on February 9.
"The entire debate of nationalism and anti-nationalism is vague because everybody is giving a different meaning to these terms. If I question the government about the falling Indian Rupee and compared the economic status of our country with another, will I be called anti-national too?" asked a student.
When HT spoke to the management of TISS, they stated that post the JNU issue, students of the institute had called for a general body meeting to discuss the concerns of student community on the developments in Delhi.
"Students and faculty members have been in dialogue and conversation on related matters allowing them to share their concerns and issues of the last few weeks. This open dialogue has helped students to discuss and understand the issues," said Shalini Bharat, deputy director (academics), TISS.