Anu Malik felt up Indian Idol 5 crew member, higher ups knew of his predatory behaviour: report
Anu Malik may be asked to step away as a judge of Indian Idol as more MeToo accounts emerge against him.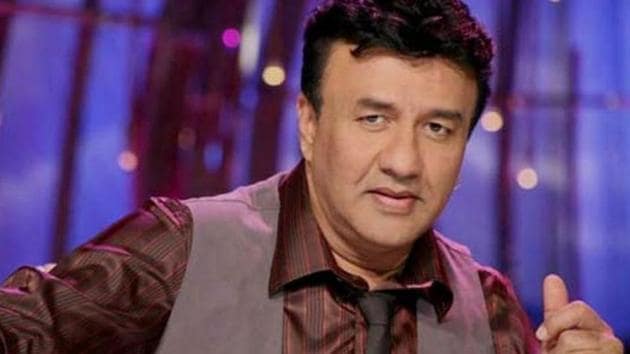 Updated on Oct 21, 2018 09:25 AM IST
A former staffer of the firm producing Indian Idol 5 has said that she is aware of more women who faced harassment at the hands of music composer Anu Malik. A Mid-day report also said that he will be dropped as a judge of the singing reality show in face of the #MeToo allegations against him. No official announcement has been made by Indian Idol makers yet; Malik has denied all charges.
The report quoted New York-based producer Danica D'Souza as saying that Malik's predatory behaviour was commonplace during Indian Idol shoots and 'higher-ups' were aware of it but chose to turn a blind eye. She worked on the reality show for more than a year after joining in 2010.
"This incident occurred in Kolkata. One of our colleagues from the production crew was travelling with a cameraman and Malik in a car to get sound bites. When she returned, she looked traumatised and told us of the unfortunate incident. She said once they had wrapped up their work, Malik touched her thigh in the car, and felt her up. She was startled. The cameraman who was sitting in the front seat wasn't aware of what was going on behind him," she is quoted as saying.
"In closed circles, we'd talk about Anu being a tharki. When this colleague reported the incident to seniors in the production house, some of them women, they turned a blind eye. They knew he abused power but nothing came of it. In fact, they told us all to take precaution by not meeting him alone," she said.
Four women, including singers Sona Mohapatra and Shweta Pandit, have accused Malik of sexual misconduct. While Shweta had said in a Twitter post that Malik had asked her to kiss him when she was 15, Sona was the first to out him on social media. After Danica's account, Sona wrote on Twitter that if anyone turned a blind eye towards Malik's inappropriate behaviour, they were complicit in his crime.
"Had to go back to my worst memory as a teenage girl today to write this and speak up - its now or never. This is my #MeToo and have to warn young girls about #AnuMalik & let you know your #TimesUp @IndiaMeToo. Thank you @sonamohapatra for speaking up about him & supporting this," Shweta wrote on Twitter.
Earlier, in an Instagram post, singer Sona Mahapatra wrote, "To all the young girls & women who are coming out with their experiences with this creep, journalists, 'fans' & even kids from college, know that you are not alone. This guy, #KailashKher is a serial predator & has been for years as are many others like Anu Malik in the industry. I cannot be tweeting about everyone cus I work 18 hour work days & have a life to live & breathe in."
Denying all claims, Anu Malik's lawyer said in a statement, "The allegations made against my client are emphatically denied as completely false and baseless. My client respects the #metoo movement but to use this movement to start a character assassination mission is obnoxious."
Two unnamed women have also accused Malik. While one said that he tried to molest her at him home and later in his car, another woman said that he had tried to hug her at a studio.
Close Story
Personalise your news feed. Follow trending topics