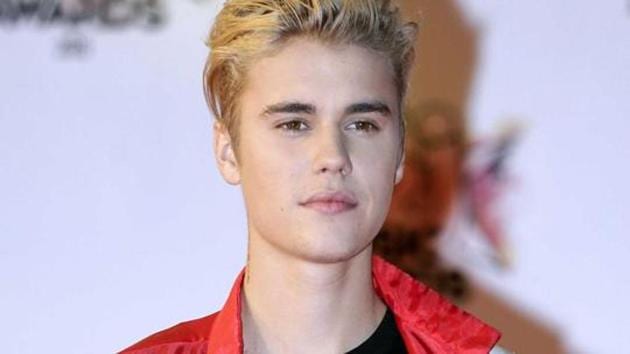 Bieber fever in India: Just how excited are Indians about Justin Bieber's Mumbai show
The craze for Justin Bieber is sky high -- fans in India are willing to pay up to Rs 5,000 on a ticket to see him perform while many Bollywood A-listers are expected to perform alongside. Here's what fans are saying from across India.
Hindustan Times, New Delhi | By Joanna Zurita
UPDATED ON MAY 03, 2017 03:50 PM IST
The Bieber 'fever' has spread around the world like no other 'disease', and it has reached India too. It is practically impossible to find someone in urban India that has not yet heard about him and that is because there might not be any other international artiste who has gained popularity so rapidly.
The very fact that Justin Bieber (or JB) is now coming to Mumbai (the May 10 gig at Mumbai's DY Patil stadium will be his first ever show in India) shows how popular his music is among the younger generations all over the country.
The fact that Bieber is popular in India is evident from the prices of tickets -- reports suggest Beliebers (Bieber fans) in India are willing to pay more than Rs 5,000 for a ticket (in.bookmyshow.com). They are also willing to travel to Mumbai from various places like Bangalore, Pune, Kolkata, Gurgaon and Delhi to attend the concert.
It is evident that the bulk of his fan base is girls. "I love him no matter what; he is my favourite artiste in the world," Shivani Rajendra from Gurgaon told HT.
"His music only gets better and better. He is inspirational," said Nitya Soni from Bangalore. And Anandita Khurana from Pune has "liked him since the release of his first hit, Baby".
However, not just girls, boys too are excited about the singer's visit. Delhi's Madhav Bhatia told HT that he will be travelling to Mumbai and stay a couple of nights there, so that he can see Bieber perform.
The social media too is buzzing with 'Bieber fever'. On Twitter, where there are many Indian Belieber groups, people are commenting positively about him. "I AM SO EXCITED FOR #PurposeTourIndia !!!!" tweeted @Secutebeliebers.
Many fans are also doing a countdown for JB's concert.
The upcoming JB performance in Mumbai excites more than just the common Bieber fans. Bollywood stars, including Alia Bhatt, Siddharth Malhotra and Varun Dhawan are excited as well, and will be joining JB on stage, say reports.
Has this 'Bieber fever' come to stay? Or is it, like most of the music trends, temporary? How long will the obsession last in India? Whatever it will be, we know for sure, Justin Bieber's 'Purpose' is to conquer the hearts of Indians this May 10.
Follow @htshowbiz for more

Close