Man arrested for alleged sexual assault of Class 2 girl in Ghaziabad school
According to the girl's father, the man, who had come to paint school toilets, started removing his clothes and making 'obscene gestures' in front of the girl.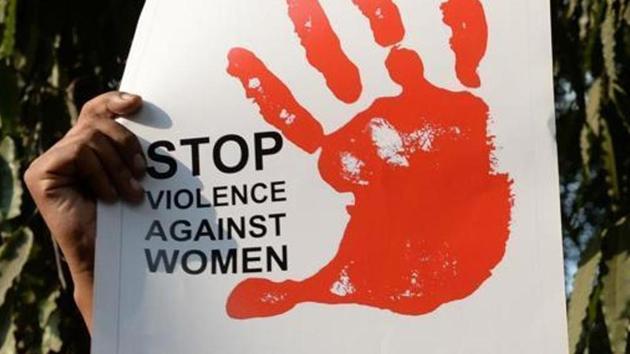 Published on Apr 13, 2018 09:54 AM IST
A painting worker was arrested for allegedly making obscene gestures in front of a Class 2 student at a government primary school in Sahibabad on Wednesday.
The police on Thursday lodged an FIR for attempt to rape and slapped provisions of the Protection of Children from Sexual Offences Act (POCSO) against the man identified by the seven-year-old girl, on a complaint by her family.
According to the father, the girl had gone to her school on Wednesday where several workers had come to paint the newly constructed toilets.
"When the girl returned home from school, she told us that she will not go to school. When we asked why, she said one of the painters in the school asked her to fetch a glass of water. When she did, he handed her over a mobile phone and undressed himself in front of her. She threw the mobile and ran away," the girl's father said.
"We took the girl to the school and complained to the school staff. Out of the three painters, she identified one. The school principal called up the police. The village pradhan had also come to the school," her father said.
The girl lives with her family girl near the school.
Police said they had levied sections of attempted rape (376/511 of IPC) and provisions of the POCSO Act against the man identified as Shamsuddin.
"We arrested the man and lodged an FIR under IPC section 376/511 and levied provisions of POCSO," RK Singh, station house officer, Sahibabad, said.
The girl was sent for medical examination.
"The painting work was on under the supervision of the village pradhan. Her husband said the accused had been arrested," Vinay Kumar, basic education officer, Ghaziabad, said.
The 'pradhan', Rajkumari's husband Pawan Kumar reportedly supervises development work on her behalf.
"Painting work was on in the school as we got new toilets constructed. The accused had called the girl to bring some water. It is possible he could have rebuked the girl or she got frightened. The family of the girl approached us to get the matter sorted out. But the girl's father himself called the police," the pradhan's husband said.
Close Story