On Friday, the Ghaziabad municipal corporation issued an order, signed by Sharma, which ordered all meat shops in the city to stay shut from April 2 to 10 in light of the nine-day Hindu festival of Chaitra Navratri.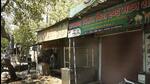 Published on Apr 03, 2022 12:57 AM IST
Several shop owners said on Saturday that they would "incur a huge loss" after Ghaziabad mayor Asha Sharma issued an order barring the sale of raw meat in the open during the nine days of the Hindu festival.

Published on Apr 02, 2022 07:52 PM IST
Voting for the five assembly constituencies of Sahibabad, Ghaziabad, Loni, Muradnagar and Modinagar in Ghaziabad district will take place on Thursday, under phase one of the seven-phase Uttar Pradesh assembly elections

Updated on Feb 10, 2022 01:39 AM IST
The National Highways Authority of India (NHAI) plans to link the two stretches with a 14.6km four-lane highway, said officials on Tuesday.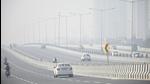 Updated on Nov 17, 2021 03:59 AM IST
Ghaziabad has been reeling under 'severe' air pollution with the daily air quality index (AQI), recorded by the Central Pollution Control Board (CPCB), oscillating between 'very poor' and 'severe' categories since October 31 this year.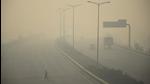 Updated on Nov 17, 2021 03:46 AM IST