Three more incidents reported in Ghaziabad
Published on Aug 03, 2017 10:34 PM IST
Two girls claim their hair was chopped our days ago. Another woman and a 10-year-old girl claimed their hair was chopped on the intervening night of Wednesday and Thursday.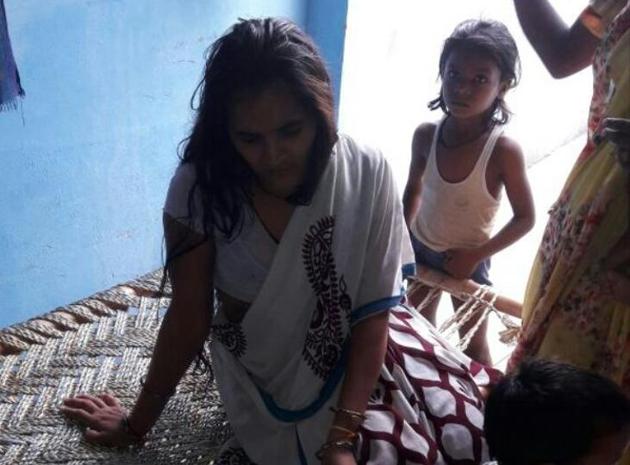 A day after a 24-year-old woman alleged that her hair was cut by a 'shadow' inside her residence in Naipura area of Loni, two teenagers, cousins, on Thursday claimed that their tresses were cut while they were asleep in their house in Misalgarhi near NH-24.
The two girls, identified as Sakshi and Anita, said that the incident took place around three to four days ago when they were sleeping inside their room. The family raised the issue on Thursday after they heard of similar incidents being reported from other places in the NCR.
"My aunt found the chopped hair and asked us how it took place. We could not reply as we were asleep when the incident took place. The incident took place a couple of days ago but we have come out with it only after hearing reports of similar incidents in other places," said Sakshi.
Their aunt, Sushma, said that she had no knowledge of how the incident took place. The family has not yet reported the matter to the police.
"I woke up the two girls after finding their hair on the floor. It took me by surprise. We don't know how the incident took place," Sushma said.
Fearing some occult practices, the family also took the two girls to Garhmukteshwar for a holy dip.
In another incident in Loni, a 34-year-old woman claimed her hair was chopped off by an unidentified person on Wednesday night. The woman said she had a headache that rendered her unconscious. She found half of her hair chopped off when she woke up. She informed her husband of the issue, after which the family informed the police. She is a resident of Laxmi Garden Colony.
A 10-year-old girl from Loni also claimed her hair was chopped while she was sleeping with her siblings inside her house in Saraswati Vihar colony. Ruchi, the girl, found her hair was cut on Thursday morning following which the family informed the police.
"The first incident took place on Wednesday afternoon and the other two took place during the night. In Ruchi's incident, no scissors were found in her house, which is strange. We have asked the personnel to strengthen patrolling, especially at night, to keep an eye on suspicious movements. We have also asked personnel to speak to people and them about the rumours, which could be aimed at creating panic among women," said Durgesh Kumar Singh, circle officer (Loni).