Deepika Padukone: Don't feel ashamed if you're depressed. Accept it, don't lose hope
Oct 10, 2017 07:22 AM IST
Depression is clearly a ticking time bomb but sadly most aren't even aware that they are depressed. The extreme manifestation of depression is suicide and in 2015 alone, more than 50,000 youth in India took their lives
If you take India's 364 million youth (10-29 years), and carve them out into a separate country, it would form the third most populated country in the world. Like young people everywhere, they are facing a long, hard road to adulthood. Internally, they fight anxieties, personal struggles, hormones, stresses and powerful emotions. Externally, they grapple with a fast-changing India, pregnant with possibility but at the same time, difficult to comprehend and navigate.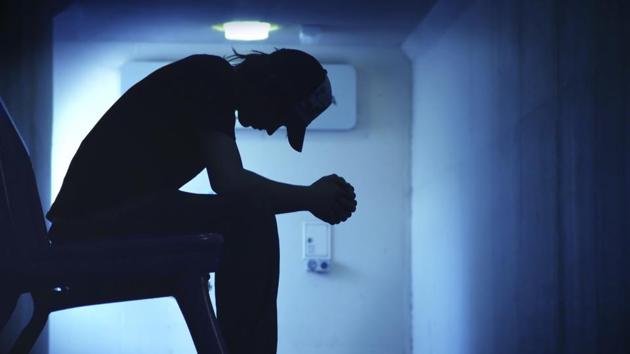 These pressures, a changing lifestyle and society, combined with genetic and biological factors make depression rampant among India's youth. A 2016 study published in the Asian Journal of Psychiatry revealed that depression among university students is at a whopping 53.2%. Other than the emotional pain and suffering, studies suggest that depression also puts them in the danger of self-destructive behaviour, like rash driving, unsafe sex, teenage pregnancy, drug abuse, excessive drinking, dropping out of school or college, self-injury, etc.
The extreme manifestation of depression is suicide!
Did you know that suicide is the leading cause for death among India's youth, with suicide rates being among the highest in the world? In 2015, we lost 51,792 youth aged between 14-29 to suicide alone.
Depression is clearly a ticking time bomb but sadly most aren't even aware that they are depressed.
Some of the common symptoms are pervasive low mood, a lack of interest, low energy, or restlessness, decreased or increased appetite, oversleeping or insomnia, impaired memory, lowered self-confidence, and thoughts of death and suicide. Even if somebody realises that they are depressed, most do not seek help, and suffer in silence due to stigma. There is a general understanding that being depressed means being sad, while in actuality there is a difference. If you or anyone you know is experiencing any of the above symptoms for two weeks or more, seeking professional help is highly recommended.
Back in 2014, when I was in pain, suffering alone, and breaking down repeatedly, I didn't know I was depressed. I was going about my day, posing for cameras, getting interviewed and signing autographs. But what nobody saw was that I didn't feel like myself, I felt 'different' somehow. My breathing was irregular and shallow, my stomach was in knots, getting out of bed was a struggle and I would break down for no reason. All I wanted to do was to curl up and stay in bed.
Luckily for me, my mother understood that this was more than just passing sadness and got me the help I required. And thanks to the timely expert intervention of Anna Chandy and Shyam Bhat, and the love and support of my parents, sister and friends, I was able to treat my depression with medication, therapy and lifestyle changes.
Soon after, I started The Live Love Laugh Foundation, a charitable trust to champion the cause of mental health in India, with a focus on anxiety and depression in particular. The foundation works towards destigmatizing and creating awareness about mental illness while encouraging people to seek help. We launched our flagship awareness programme, You Are Not Alone in schools. It is an interactive and informative opportunity for adolescent students and teachers to gain a better understanding and increase their awareness of mental health.
As of March, we have covered approximately 30,000 students and 6,000 teachers across India.
Last year, we launched India's first ever public awareness campaign on mental health, Dobara Poocho that encouraged over a hundred survivors to share their battles with mental illness.
I'd say there's absolutely no shame if you suffer from depression. Please don't hide it, feel angry, think of yourself as weak, or consider it a character flaw. It is not your fault if you are depressed. Acceptance is the first step on the road to recovery. Depression doesn't discriminate; it can happen to anybody, at any point in their lives. Know that you are not alone, that we are in this together and most importantly that there is hope; for in the words of comedian Stephen Fry, "It will be sunny one day".
Deepika Padukone is actor and founder, The Live Love Laugh Foundation
The views expressed are personal