Family support, a critical pillar for women workers
Jan 09, 2023 04:31 PM IST
A study conducted in rural Bihar by the Centre for Catalyzing Change (C3) looked into family support for work and domestic labour among elected women representatives. Here's what it found
The role of women workers at the grassroots in mitigating the effects of the pandemic and other issues is now legion. These are the women who should be highlighted in India's presidency of G20 as an exemplar to other developing nations. They battled against all odds to display a remarkable resilience of character, often innovative skills and backbreaking hard work. And in many cases, they were not alone. A study conducted in rural Bihar by the Centre for Catalysing Change (C3) looked into family support for work and domestic labour among elected women representatives (EWRs) in their professional performance during Covid-19.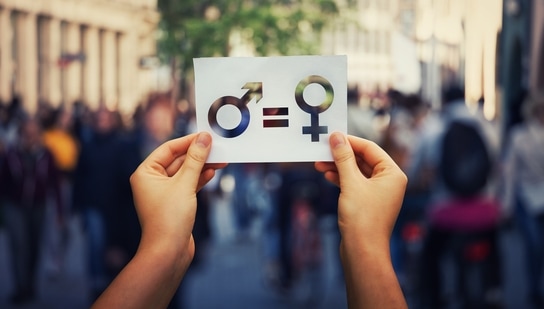 C3 has been working for more than a decade with EWRs across 10 districts in Bihar, providing them with capacity-building and community interventions. The study, which covered around 2,000 women, looked at help from husbands and other family members for the professional and domestic work done by EWRs. Around 76% of women received help from their husbands for their professional work as panchayat representatives, while 39% reported that their husbands helped with domestic labour. Husbands were, it appears, mindful of the increased workload on the women. With this, there was a decrease in domestic violence. Many women said that they had to increase the time spent on official duties because they had to get involved in Covid-19 prevention and management. The reliance on male family members for work is not surprising, given the stark gender inequalities in literacy, education, mobility, and access to digital technology that disadvantages women in Bihar.
Husbands also were found to be helping out when the EWR was required to be at home for a sick child or other domestic responsibilities. A female Scheduled Caste ward member, who did not wish to be named, said, "The household chores were amplified 10 times. With these, I had to go to duty every single day… Yes, my husband helped. On days when I had to report earlier, which meant preparing food early, he helped me finish all my chores."
However, C3 feels that real change will come only through EWRs' independent capacities with regard to administrative management, transport and use of technology. For this, there is a need for a systemic investment in their leadership.
Currently, there is an encouraging public narrative on recognising women's disproportionate work when it comes to care and domestic chores — a key barrier in their access to work. It is critical to work towards changing gender norms to build male responsibility for domestic labour that can help strengthen EWR impacts. Anamika Priyadarshini of C3 says, "Available evidence also shows how reservation for women at the Panchayati Raj Institution (PRI) level significantly increases their influence on policy decisions of local government and that women elected under reservation invest more in public goods." This has been borne out by research by people such as Nobel Laureate Esther Duflo.
Aparajita Gogoi, executive director of C3 says, "Investment for strengthening the capacity of the elected representatives of panchayats and women leaders is likely to yield long-term socio-economic benefits for the communities they represent".
India is committed to gender transformative and women-led governance, with over a million women leading local governance across the 29 states. The study shows how much spousal support makes a difference and highlights the need for more efforts to equip their participation in processes and decisions as we move towards achieving our Sustainable Development Goals.
lalita.panicker@hindustantimes.com
The views expressed are personal
Enjoy unlimited digital access with HT Premium
Subscribe Now to continue reading