Rational taxation can help improve health
Jan 30, 2023 08:03 PM IST
Many countries have used fiscal policies as levers of behavioural change and sometimes even increased revenues while improving public health. India should also follow suit
Each year, the budget allocation on health is hotly debated. While there are historical reasons for India underspending on health care, the lack of fiscal space is often cited as a reason. Yet, the finance minister can improve public health without even spending a single additional rupee. Other countries have used fiscal policies as levers of behavioural change and sometimes even increased revenues while improving public health. India should also follow suit, focus on the consumption of alcohol, tobacco, sugar and sugar-sweetened beverages, and poor air and water quality, which play a big role in determining the burden of chronic diseases.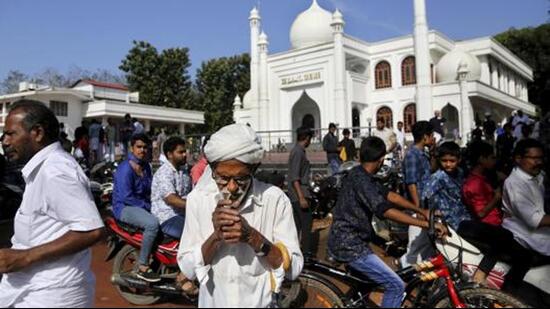 First, take tobacco. The Goods and Services Tax (GST) compensation cess on cigarettes and other tobacco products ends by 2026. A third of the population — nearly 60% of men — consume some form of tobacco. There is a perception that tobacco taxes are high in India, but the total tax burden of cigarettes is about 52%, much lower than the 75% recommended by the World Health Organization. The argument against higher tobacco taxes is that the burden falls on poor households, but reduced tobacco consumption could help these households far more than lower taxes. The huge burden of cancer, stroke and heart disease that falls on taxpayers and individual families would be reduced while increasing government revenues.
Bidis are consumed widely, but the tax burden is low. A 20% tax-induced price increase in bidis could lead to seven million years of life gained (YLG) over 15 years and an increase in government tax revenues by ₹34,820 crore over the same period. Increasing the price of cigarettes by 50% could increase government revenues by ₹1.4 lakh crore and lead to two million YLGs. The revenues could be used to improve awareness and education programmes and allocate funds to retrain bidi workers and tobacco farmers to less harmful crops.
Second, take alcohol. An estimated 160 million Indians consume alcohol, which is linked to about half-a-million premature deaths each year. Alcohol taxes are levied at the state and central levels. Increasing country liquor taxation and foreign liquor prices by 20% would result in 9.2 million YLGs and 32,000 YLG, respectively, over 15 years, and buoy tax revenues by ₹2.7 lakh crore. The funds gained could be used for research on alcohol consumption patterns and unrecorded alcohol production, enforcing restrictions on the marketing of alcohol products to young people, and strengthening surveillance against illicit liquor.
Three, take coal. Coal burning is a major contributor to air pollution, leading to chronic obstructive pulmonary disease, heart disease and strokes. Coal burning also contributes to the climate crisis. The coal cess was first introduced in 2010 at ₹50 per tonne to support the National Clean Energy Fund (NCEF). The cess was increased to ₹400 per tonne in 2017. Increasing the coal cess annually by ₹100 over 15 years could prevent 70,000 premature deaths and achieve 376,000 YLGs while increasing tax revenue by ₹1.4 lakh crore over 15 years. Furthermore, the coal cess could be used for environmental protection, electricity grid infrastructure, increasing the efficiency of coal-fired power plants to reduce emissions, and expanding monitoring systems in power plants.
Four, take sugar and sweetened beverages. Obesity is a growing problem. An increased tax on soft drinks could help curb this. A soft drink tax was first imposed in 2014. A 20% price increase could result in 23.5 million YLGs over 15 years and increase tax revenues by ₹6.5 trillion. Tax revenues could finance education and awareness campaigns on healthy diets and subsidise healthier food options. Subsidy reform in the sugar industry could improve life expectancy. As of 2017, the Centre discontinued its ₹45,000 crore annual subsidisation of sugar through the public distribution system. However, it has continued to support producers. As the largest global sugar producer, the commodity is important to India economically. Nonetheless, by taking away scarce agricultural resources and consuming a large share of the nation's freshwater, sugar may effectively increase the price of nutrient and protein-rich fruits, vegetables and grains.
If all these suggestions were implemented, the health of Indians could increase by 3.2 million years of life and increase tax revenues by ₹14.4 lakh crore ($152.3 billion) over 15 years. The additional resources could be spent wisely to compensate those who lose from these changes and direct them to employment less likely to harm public health. Preventing chronic diseases through more rational taxation could yield more long-term benefits than spending money on treatment after the disease.
Ramanan Laxminarayan is founder and president of the One Health Trust and senior research scholar at Princeton University.
The views expressed are personal
Enjoy unlimited digital access with HT Premium
Subscribe Now to continue reading