The 'Fourth Industrial Revolution' can lead to loss of low-skilled jobs
Updated on Dec 28, 2016 01:46 PM IST
The very technology that has been an enabler for mankind in the past has the potential to destroy the world with economic inequality and climate change challenges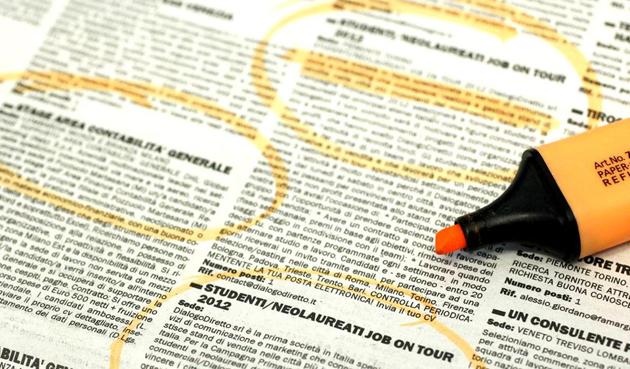 The future of jobs has become a major issue of concern. The world today is at an inflection point due to rapid technological advancement leading to economic, social and political turmoil. Developed countries have now seen almost two decades of stagnation in economic growth with outsourcing of jobs in manufacturing and the services sector to less expensive destinations in the developing countries like India, China, Philippines, Indonesia etc. Unemployment, high cost of healthcare, large-scale immigration leading to cuts in social security etc. have been some of the key reasons for the reversal of the trend from globalisation to protectionism now being seen in developed countries particularly in UK, USA and most recently in Italy.
Read: India staring at job crisis, warns human development report
Increasing productivity and efficiencies leading to improved customer experience has encouraged industry to push for technological innovation and find solutions through robotics, automation, cloud computing, 3D printing, Internet of Things, machine to machine and human to machine learning. Due to this reason, the manufacturing and services sectors, which have been the traditional job creators are seeing tremendous transformation at the shop floor today with reduced human interface. Advanced manufacturing technologies such as Google's self-driving electric cars using LiDAR technology that enables mapping of its surroundings and Amazon's Go, dubbed as the world's most advanced shopping technology which requires you to simply turn on the app as you walk into the store, pick the products you want and simply walk out of the store without standing in lines for checkout, gives a glimpse of the emerging future. These technological advancements threaten to decimate jobs and increase the rich and poor divide further. The famous physicist Stephen Hawking in a recent op-ed has claimed that this is the most dangerous time for our planet. The very technology that has been an enabler for mankind in the past has the potential to destroy the world with economic inequality and climate change challenges.
India too, in this globalised era, reflects the universal scenario and is in middle of transformation. With 65% of our population being young, India cannot afford to have jobless growth. Recent initiatives of government from Make in India to demonetisation are an attempt to improve India's economic fundamentals. While the economic growth of most of the developed world stagnated, India continued to grow at 7% plus in the last few years. However, fresh data released by the Labour Bureau shows a decline of jobs across eight labour intensive sectors in the last quarter of 2015, which is a cause to worry. The technologies of the Fourth Industrial Revolution or Industry 4.0 as it is popularly known, are leading to redundancy of many low-skilled jobs being replaced by technology and automation.
Read: Unemployment highest in 5 years, paints grim picture of govt schemes
A FICCI study, in collaboration with Rolland Berger on 'Skill Development for Industry 4.0' in BRICS countries outlines the present job scenario and pre-empts future trends. The study highlights "job polarisation" with decline in the mid-level repetitive jobs and increase in demand for creative, design oriented high tech skills. As more jobs are automated, this trend seems likely to continue and is a cause of worry especially in the Indian context where the official figures state that less than 5 % of our population is vocationally skilled. The study also revealed that while China, Russia and to some extent Brazil have started to put institutional mechanisms to deal with the situation, India too must begin. In 2010, FICCI had carried out another study on Global Mega Trends under the editorial supervision of futurist economist Prof Jeremy Rifkin and highlighted the impact of the Third Industrial Revolution resulting in emergence of new business models, disappearance of traditional jobs and emergence of a new category of jobs requiring different skill sets and education delivery becoming collaborative. Such studies need to be integrated into policy. The rapid pace of transition from Third Industrial Revolution to Fourth Industrial Revolution is somewhat disconcerting and makes one wonder what the future holds.
Today we cannot afford to lose any time as the future of our people is at stake. It would be interesting to look at the recent research done by Russia. In the technology index, India ranks 61st while Russia ranks 66th. However, while India's unemployment rate is 8.5%, Russia's is 5.5%. This Russian case study offers an insight to India to deal with the 21st century challenges and prepare for the transition.
The recent OECD employment outlook highlights the sharp fall in real wages in the Russian Federation since early 2014, due to the spike in inflation associated with exchange rates development.This is likely to exacerbate both job quality and skill set required to match the current and future jobs. To meet the future demand of skilled labour and understand the occupation landscape, the Russian government commissioned a detailed study called 'Atlas of Emerging Jobs.' The study reached out to over 2,500 Russian and global experts and identified jobs in high demand in 25 industries, discussed technological changes and socioeconomic processes influencing practical tasks and mapped new competencies and job roles. The Atlas offers an opportunity to prepare high school and college students for the employment or entrepreneurship, businesses and industries to understand impact of new technology and specialists to hire and align with academia to develop an integrated curriculum. One of the outcomes was setting up of 'Global Education Futures' which engages with various countries to deliberate and identify innovation in education that will prepare children with life skills to deal with the Future. FICCI represents India in this forum.
The 'Future of Jobs' Report by the World Economic Forum too provides specific information on the relative magnitude of future trends by industry and geography, and on the expected time horizon for their impact to be felt on job functions, employment levels and skills. India with its socio-economic and geographic diversity needs to ensure authentic data, critical for appropriate policy planning. We still await an India-centric study to be carried out by the government or any private organisation with the objective to analyse the key drivers that will reshape the landscape of work and identify important work skills needed. FICCI along with NASSCOM is working on a "Future of Jobs" series of papers. In addition to the outlook for existing roles, the report will also cover new occupations and fields of specialisation which are likely to emerge in the select sectors. FICCI is also publishing a compilation of articles by leading industry captains to share their perspectives and solutions for future of jobs. I truly believe that with collective efforts of the Industry and active support by government, we too must ensure a brighter future.
A.Didar Singh is Secretary General, FICCI
Views expressed are pesonal
Personalise your news feed. Follow trending topics